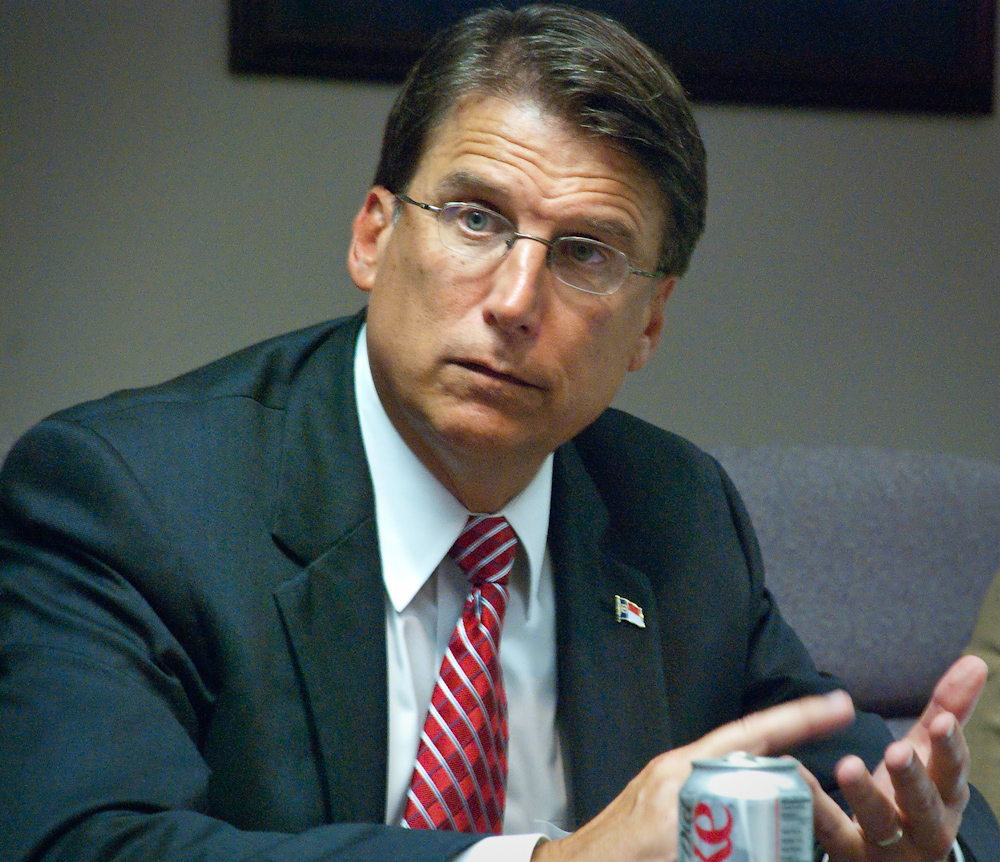 The state of North Carolina has filed a lawsuit against President Obama's Justice Department in defense of House Bill 2, the state law that prohibits individuals from using public restrooms that do not correspond with their biological sex. 
The move comes after the Justice Department ordered the state to "remedy the situation" last week, claiming that North Carolina's law was in violation of the  Civil Rights Act. 
The lawsuit alleges that The Justice Department's orders constitute a "radical reinterpretation of Title VII of the Civil Rights Act" and are "a baseless and blatant overreach."
"This is no longer just a North Carolina issue," said Gov. Pat McCrory in an interview with Fox News on Sunday. "This is a basic change of norms that we've used for decades throughout the United States of America, and the Obama administration is now trying to change that norm -- again, not just in North Carolina, but they're ordering this to every company in the United States of America."
If North Carolina fails to comply with the Justice Department's order, the state could lose millions of dollars in federal money that help fund its university system as well as other public entities. 
McCrory says the DOJ's move amounts to the federal government "telling every university that accepts federal funding that boys who may think they're a girl can go into a girl's locker room or restroom or shower facility -- and that begins, I assume, tomorrow."