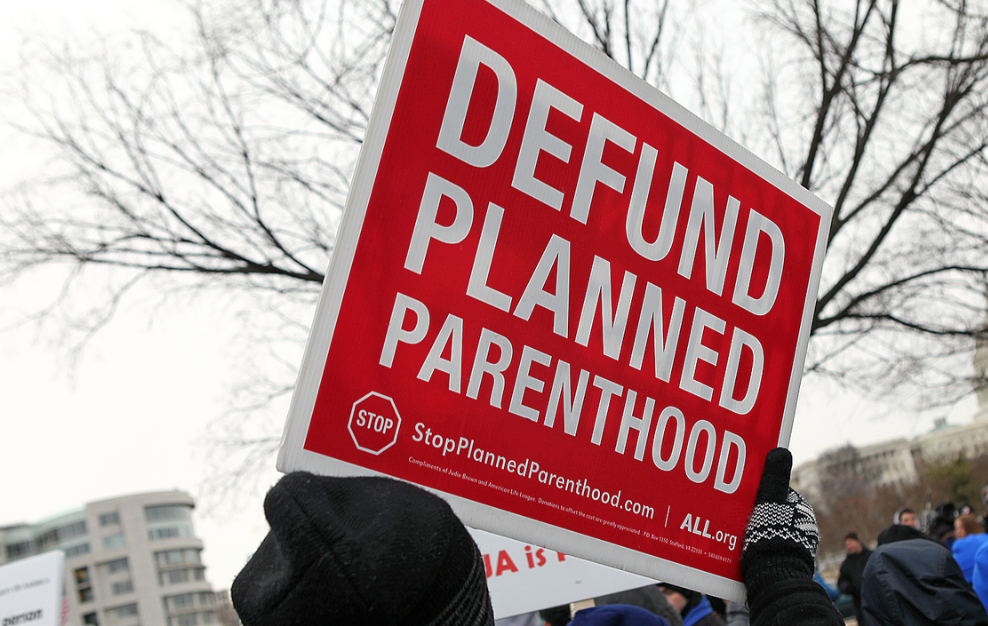 (Photo: American Life League)
A Planned Parenthood clinic in Bettendorf, Iowa that is providing abortions will close Friday.
According to the Quad City Times:
The clinic is one of four Planned Parenthood said in May that it would close as a result of the state's decision to cut off family planning funds for organizations that provide abortions.

Republicans in the state legislature approved the change during the last legislative session, and former Gov. Terry Branstad signed it into law.

Planned Parenthood already has closed the other three clinics, in Keokuk, Burlington and Sioux City.
 
In 2002, abortion opponents opened their own health facility across the street from the Bettendorf Planned Parenthood, called the Women's Choice Center.
"It is absurd that politicians have forced women to travel hours out of their way in order to access basic health care. They attempted to feed Iowans this lie that there are plenty of other places to go for the same care — but women know the truth," Planned Parenthood of the Heartland President and CEO Suzanna de Baca said in a statement Wednesday.
According to reports, Planned Parenthood made $77 million in profit in 2016 and spent millions in attempting to influence elections for federal office.
The Des Moines Register reports the decision by Iowa's legislation cuts off about $2 million in public money to Planned Parenthood.
Thank you for supporting MRCTV! As a tax-deductible, charitable organization, we rely on the support of our readers to keep us running! Keep MRCTV going with your gift here!