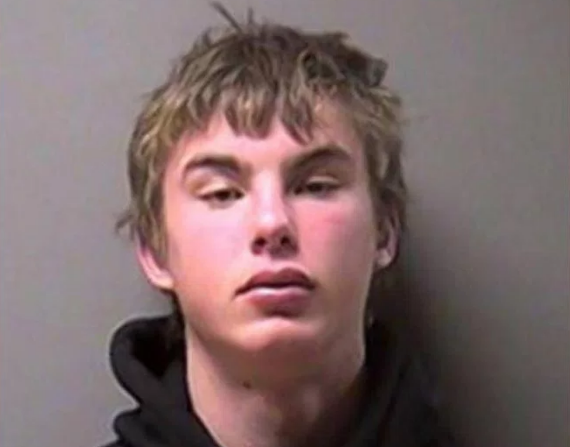 In yet another case of a judge handing out a lenient sentence to someone who committed an atrocious crime, a 19-year-old Ottumwa, Iowa man who plead guilty to sexually assaulting a one-year-old child when he was 17 will apparently serve no jail time.
According to WGN:
KTVO reports the abuse happened when Kraigen Grooms, now 19, was 17. Police say he was arrested in 2014 when he posted pictures on a child pornography website of himself having sex with the toddler.  Officials say there was also video evidence of the abuse.

Grooms received a 10-year suspended sentence and five years of supervised release but was given no jail time.

In addition to the sentence, he is required to register as a sex offender for the remainder of his life.
While having to register as a sex offender for the rest of Grooms' life is a good part of the punishment this young man deserves, when you do something as heinous as sexually assaulting a one-year-old, simply being labeled a pervert is not punishment enough.
The Des Moines County Register also reported the following statement from Wapello County Attorney Gary Oldenburger:
Much of the information being circulated is grossly inaccurate, and also fails to account for all of the factors considered in the resolution of a serious criminal case such as this one [...] While the abuse Grooms committed is disturbing, it would not be accurate to describe it as 'raping a toddler' as it has been described on certain websites. The child was not injured, no pain was inflicted, and the child was too young to be even aware of what was happening.
That argument is garbage. Was Oldenburger trying to imply that since "the child was too young to be even aware of what was happening" that makes it okay? Would the child being aware of it make it worse?
MRCTV Reader,
The liberal media are terrified of the truth, especially when it leads to uncomfortable questions about their own leftist worldview.
MRCTV is the multimedia division of MRC featuring original content and aggregated videos of the news, people, and events conservatives care about.
MRCTV relies on the support of our loyal readers (and video viewers) to keep providing the news and commentary that matter to the American people, not just stories that prop up the liberal agenda.
Make a donation today. Just $15 a month would make a tremendous impact and enable us to keeping shining the light where the liberal media are afraid to tread.
— The MRCTV Team
DONATE
Connect
Sign up for our MRCTV newsletter to receive the latest news.
Sponsored Links