The Air Max 1 USA sneakers were slated to be put on sale by Nike to celebrate Independence Day. But after criticism from former NFL player Colin Kaepernick, the patriotic shoes were withdrawn from stores, according to the Wall Street Journal.
The reason? Kaepernick said that the shoes, which sported the original Betsy Ross flag with the 13 stars to represent the colonies, is connected to slavery. This drew criticism from people like Sen. Ted Cruz (R-TX) and even former Republican presidential candidate Jeb Bush.
But it wasn't just criticism that Nike received. There was action as well, Ariz. Gov. Doug Ducey (R) announced on Twitter that his state would be pulling their financial incentives out of a deal to bring a Nike facility to the state. That deal that was supposed to be announced this week.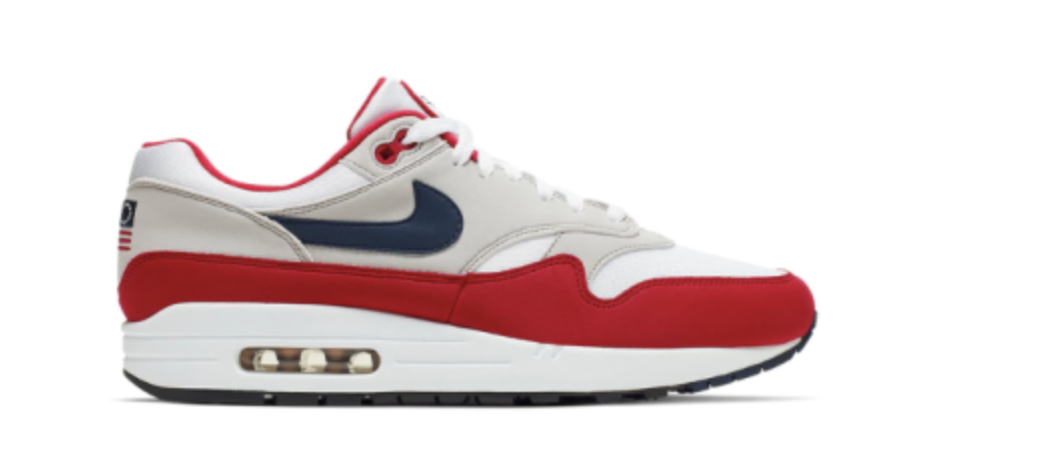 MRCTV Reader,
The liberal media are terrified of the truth, especially when it leads to uncomfortable questions about their own leftist worldview.
MRCTV is the multimedia division of MRC featuring original content and aggregated videos of the news, people, and events conservatives care about.
MRCTV relies on the support of our loyal readers (and video viewers) to keep providing the news and commentary that matter to the American people, not just stories that prop up the liberal agenda.
Make a donation today. Just $15 a month would make a tremendous impact and enable us to keeping shining the light where the liberal media are afraid to tread.
— The MRCTV Team
DONATE
Connect
Sign up for our MRCTV newsletter to receive the latest news.
Sponsored Links