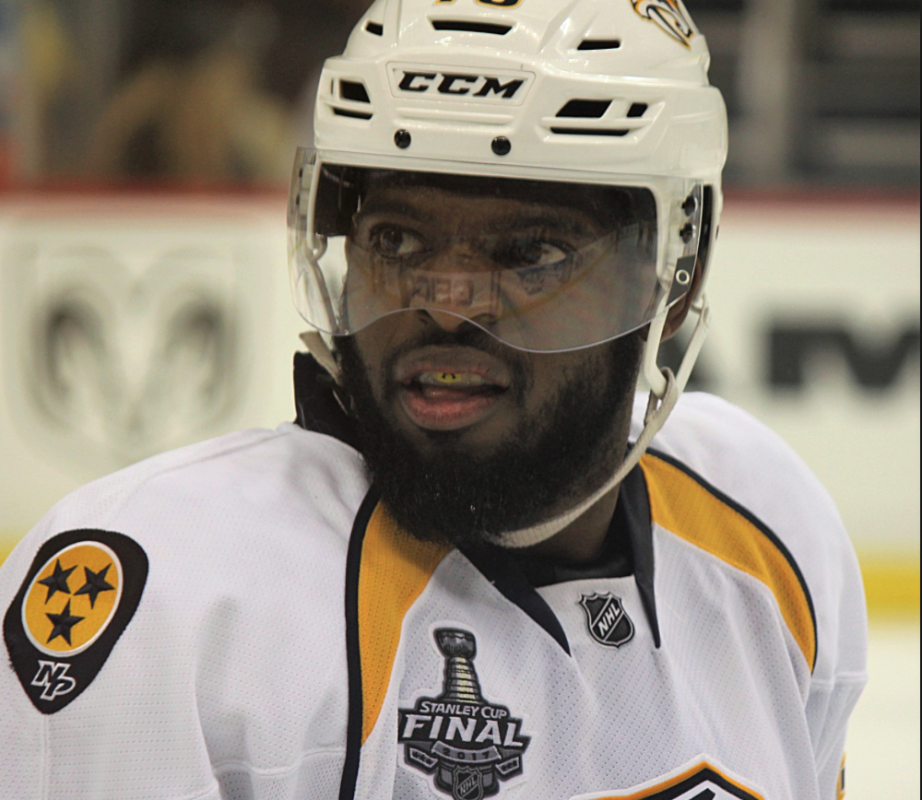 (P.K. Subban Photo by: Michael Miller)
The most prominent black player in the NHL said he will "never" kneel during the national anthem to protest something politically.
Yahoo Sports reports, P.K. Subban performed at a fundraiser on Tuesday night in Nashville, Tenn. where he told the audience that he would "never" take a knee during the national anthem, because he has too much respect for the American flag.
The Predators organization confirmed his comments.
The Nashville Predators have announced that, as a team, they would not engage in any protests during the national anthem.
Eyewitness emailed Yahoo Sports that Subban's comments came as a surprise:
"Much to my surprise, his allegedly "impromptu" set ended with a tense promise from PK that despite his previous dancing antics during the national anthem, he would NEVER kneel during the national anthem, followed by a long rant about his "respect" for the American flag."
Read the full story at Yahoo Sports.
Thank you for supporting MRCTV! As a tax-deductible, charitable organization, we rely on the support of our readers to keep us running! Keep MRCTV going with your gift here!
MRCTV Reader,
The liberal media are terrified of the truth, especially when it leads to uncomfortable questions about their own leftist worldview.
MRCTV is the multimedia division of MRC featuring original content and aggregated videos of the news, people, and events conservatives care about.
MRCTV relies on the support of our loyal readers (and video viewers) to keep providing the news and commentary that matter to the American people, not just stories that prop up the liberal agenda.
Make a donation today. Just $15 a month would make a tremendous impact and enable us to keeping shining the light where the liberal media are afraid to tread.
— The MRCTV Team
DONATE
Connect
Sign up for our MRCTV newsletter to receive the latest news.
Sponsored Links