The NFL national anthem protests appear to be spreading to non-players.
Photos Thursday night spread on social media of a San Francisco 49ers cheerleader kneeling during the national anthem prior to the team's Thursday night game against the Oakland Raiders.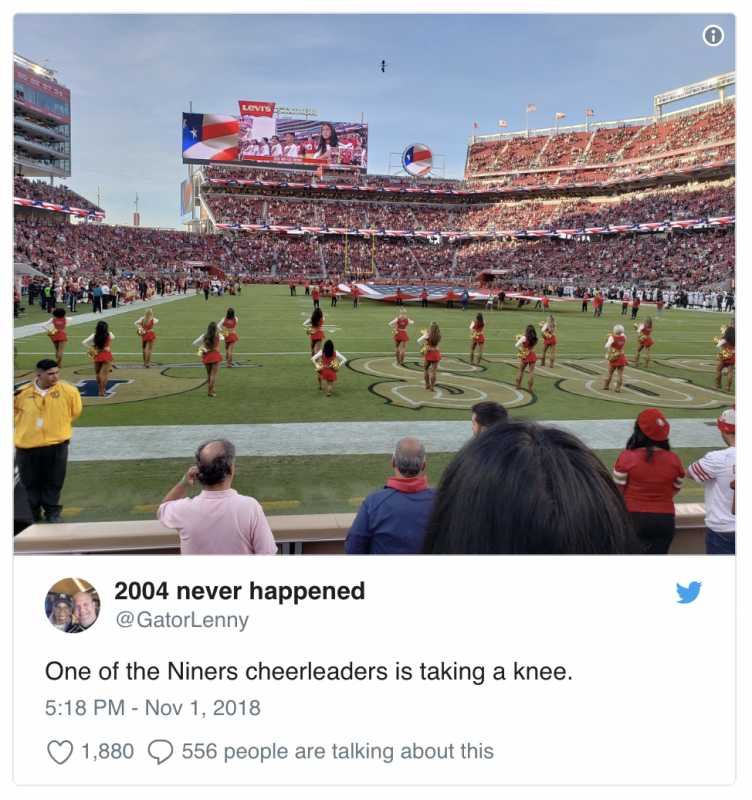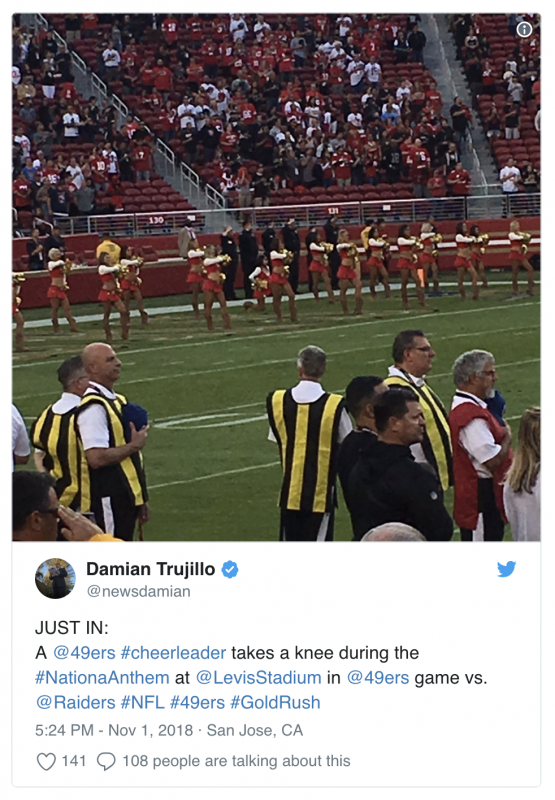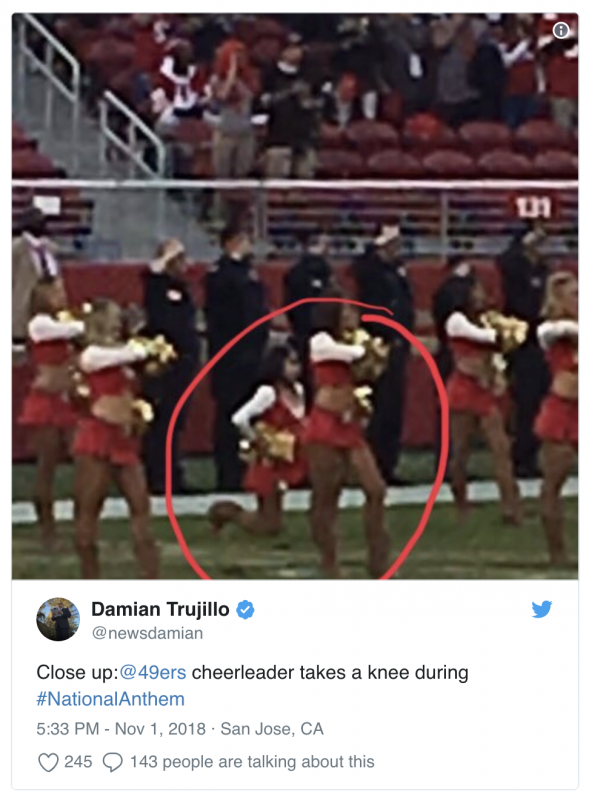 The cheerleader has not yet been identified, but would be the first NFL cheerleader to take part in the protests.
The woman is a member of the cheerleading squad for the 49ers, the former team of free agent Colin Kaepernick who started the kneeling protests in 2016. He is currently suing the NFL and the league's owners for colluding to keep him off the field.
He has been a free agent since opting out of his contract with the 49ers in March 2017.
MRCTV Reader,
The liberal media are terrified of the truth, especially when it leads to uncomfortable questions about their own leftist worldview.
MRCTV is the multimedia division of MRC featuring original content and aggregated videos of the news, people, and events conservatives care about.
MRCTV relies on the support of our loyal readers (and video viewers) to keep providing the news and commentary that matter to the American people, not just stories that prop up the liberal agenda.
Make a donation today. Just $15 a month would make a tremendous impact and enable us to keeping shining the light where the liberal media are afraid to tread.
— The MRCTV Team
DONATE
Connect
Sign up for our MRCTV newsletter to receive the latest news.
Sponsored Links