There reportedly was less participation, but some NFL athletes continued to take a knee during this Sunday's NFL games.
FOX News reports that half of the San Francisco 49ers took a knee. The team tweeted a video of the athletes kneeling before the anthem with the caption: "Together."
The 49ers added in a statement: "For more than a year, members of our team have protested the oppression and social injustices still present in our society. While some may not have taken a knee or raised a fist, we have all shared the desire to influence positive change. Today, our team chose to publicly display our unity in a new way and, in turn, urge others do the same."
Oakland Raiders running back Marshawn Lynch was spotted with a "Everybody Vs Trump" t-shirt before the game. On the sidelines of the field, he was the only Raiders player to take a knee during the national anthem.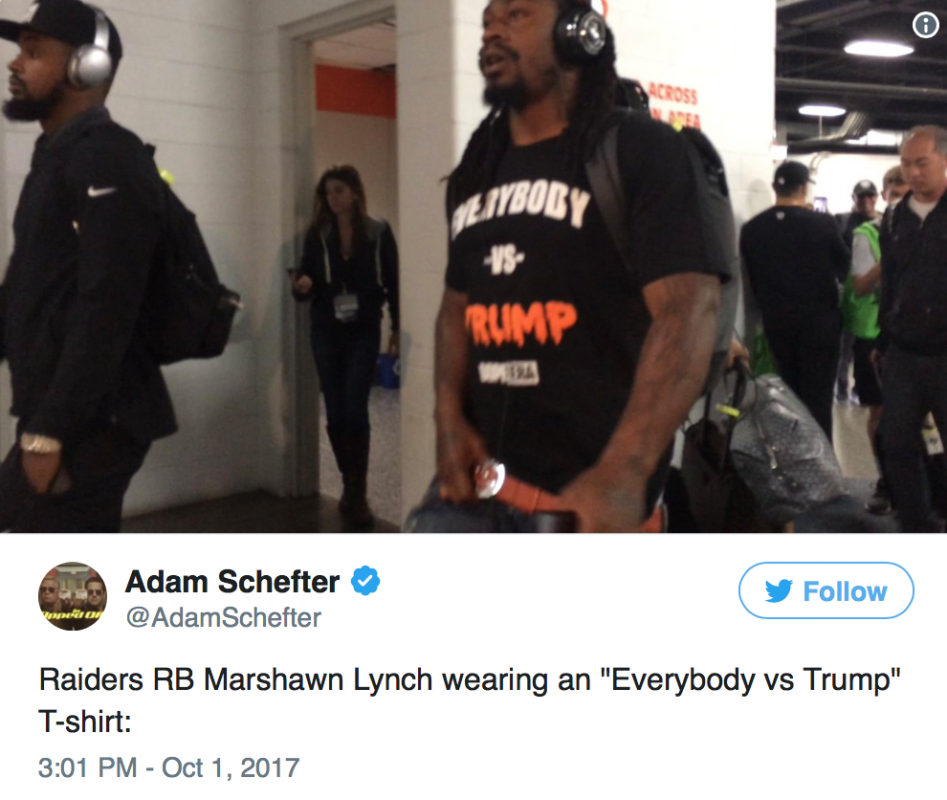 The Pittsburgh Steelers stood on the sideline during the national anthem. The move follows their decision last week to stay inside the tunnel until after the national anthem was played.

All but two Baltimore Ravens took a knee on the field before the national anthem. The team then stood on the sideline after the music started.
For a more complete rundown on the anthem actions of NFL teams, check out FOX News.
Thank you for supporting MRCTV! As a tax-deductible, charitable organization, we rely on the support of our readers to keep us running! Keep MRCTV going with your gift here!