A horrifying incident involving the vicious murder of a man by a group of teens wielding hammers has sparked outrage in St. Louis, Mo. A Bosnian male, 32, was beaten to death early Sunday morning by whom police suspect were three to four juveniles.
According to the St. Louis Post-Dispatch, the victim, identified as Zemir Begic, was in his vehicle at approximately 1:15 a.m. when a group of teens approached and began to strike his car. When Begic got out to confront the juveniles, they started yelling at him and beating him with hammers. They then ran from the scene. 
His wife of six months Arijana Mujkanovic and friend Suad Nuranjkovic were in the car when the incident took place. 
"The last thing he did before he actually died was pull me out of the way and put himself in front of me, basically giving up his life for me," Mujkanovic told KSDK.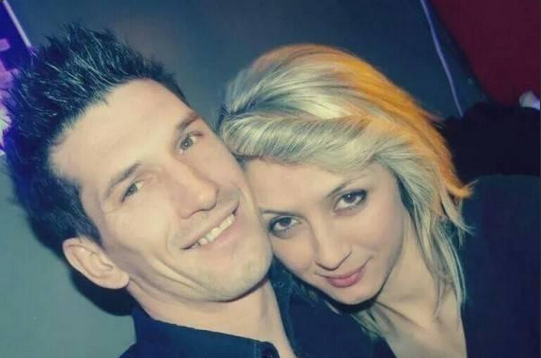 (via) 
The newlywed had to watch her husband brutally beaten to death. 
Looking back on the terrifying situation, Begic's friend Nuranjkovic said, 
"I was afraid that if one of them had a gun, they were going to shoot me, so I didn't know what to do."
He reportedly fled from the passenger seat to a parking lot across the street. 
Begic suffered multiple injuries to his head, abdomen, face, and mouth. Following the confrontation, he died at St. Louis University Hospital.
The police presently have two male teens, ages 15 and 16, in custody. The police are still searching for two others, a 16-year-old black male and a 15-year-old Hispanic male, reports KPLR 11.  
After news spread of the fatal hammer attack, resident Bosnians took to the streets Sunday night to voice their frustrations over what seems to be a developing trend in violence targeted at their community.
"Some of the demonstrators recalled other recent Bosnian victims of violence," reports St. Louis Post-Dispatch, "including Haris Gogic, 19, who was fatally shot in May 2013 by a robber in his family's Bevo Mill convenience store."
St. Louis Police Chief Sam Dotson reportedly spoke with the protestors, at once expressing his sympathies for the death of another community member and attempting to reassure people that the killing did not appear motivated by race or ethnicity.
"There is no indication that the gentleman last night was targeted because he was Bosnian," Dotson said. "There's no indication that they knew each other."
The police have yet to release a motive for the attack, however.
Many on Twitter are asking why mainstream media has yet to cover the newlywed's death: 
The victim's sister, Denisa Begic, 23, told the St. Louis Post-Dispatch that their family came to the U.S. from Bosnia in 1996, moving first to Utica, NY, before settling in Waterloo, Iowa. He moved to St. Louis several months ago and married Arijana Mujkanovic, whose family lives in St. Louis.
"He loved America," she said. "We come from Bosnia because we were getting killed and our homes and families were getting destroyed. Never in my life did I think he would get murdered."
Denisa went on to comment on the group of male teens involved in her brother's brutal murder.
"It's so wrong what they did. They didn't just hurt Zemir's family. They also hurt their own family because I'm pretty sure their moms will never see them again."