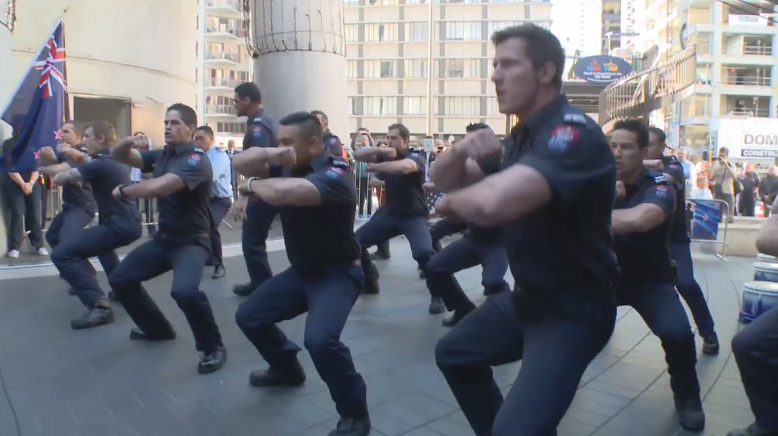 (Image via Screenshot)
On Sunday, more than 160 New Zealand firefighters performed a special haka to honor their American colleagues who died serving their country on 9/11.
During the annual Memorial Firefighter Stair Climb ceremony at Sky Tower in Auckland, the names of all 343 New York Fire Department firefighters were read aloud, along with the names of 57 New Zealand firefighters who have died in the line of duty.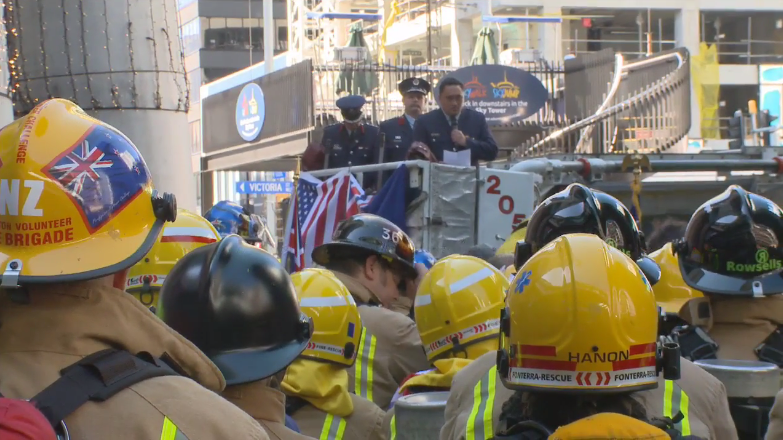 (Image via Screenshot)
The emotional haka, a traditional Maori war dance symbolizing tribal pride, strength and unity, was performed shortly thereafter, commemorating the brave men and women who lost their lives at the World Trade Center 15 years ago.
The firefighters then climbed the Sky Tower in full gear, each holding a white tag bearing the name of a fallen FDNY serviceman.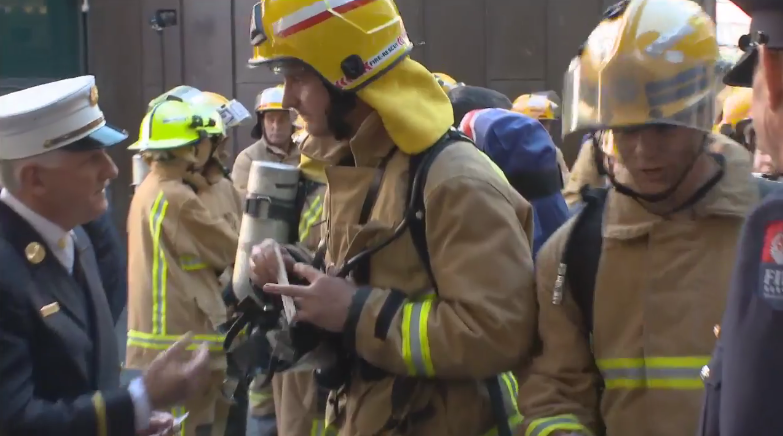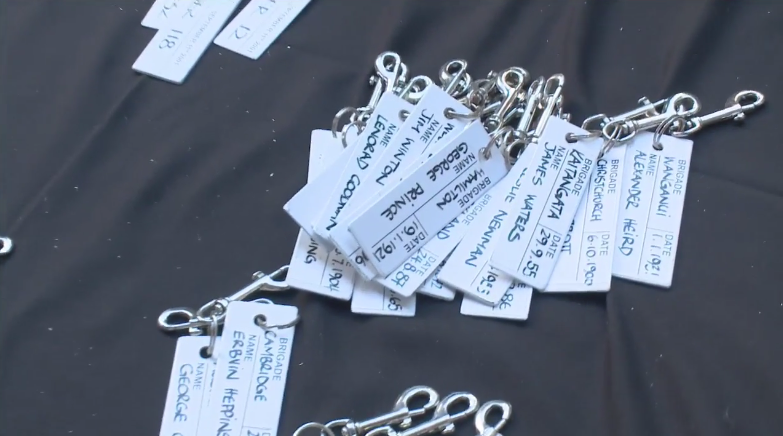 (Images via Screenshot)
The powerful event was over two hours long. 
Watch the full ceremony below.