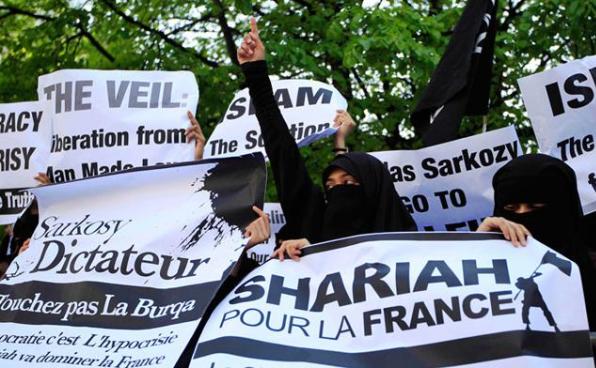 Last week, the liberal media reacted with glee as publications like The New York Times reported that Fox News was forced to issue an apology after several anchors and guests talked about Muslim "no-go zones" on the air.  The term "no-go zone" has been used for years to describe largely Muslim areas in which local French authorities such as police were encouraged to avoid due to dangerous conditions brought about by the lack of integration of Islamic communities in Paris and other European countries.
Since the Fox retraction, the media narrative has been that these "no-go zones" were a complete myth and were simply the brain-child of islamaphobic conservative commentators and media outlets.
But as it turns out, The New York Times itself was reporting on Muslim "no-go zones" nearly a decade ago and no one seemed alarmed or outraged.
In an article, published in December of 2005, a New York Times writer referenced the "no-go zones" in the Paris slums.
On December 11th, 2005 in an article entitled "In The Paris Slums, No Jobs, No Sun," which focused on the predominantly Muslim area of La Courneuve in Paris, Times writer Elaine Sciolino talked about the French governments failure to integrate the largely Islamic community into the rest of Parisian society and the violence and frustration that it had caused among much of the areas population.
"Branded by France's police intelligence agency as one of the country's 150 "no go zones," where police officers should enter only with major reinforcements, La Courneuve was caught up in the violence in which rioters torched cars, trashed businesses and ambushed the police."
Indeed, as far back as 1996 it appears that Parisian authorities were carving out "no-go zones" or "Sensitive Urban Zones" in order to warn their police force to use extreme caution when entering those neighborhoods
The idea that these all of these areas were officially labled "no-go-zones" due to violence by Muslim populations is not clear.  But the New York Times appears to have had no problem with the "no-go zone" label a decade ago.