Drowning in a fresh wave of outrage over their latest editorial board hire, the New York Times is doubling down on their decision to bring aboard a racist Asian woman who openly insulted white people, calling them "dubass f*cking white people," "dogs" and goblins" that should be "canceled."
Within hours after the NYT announced they'd hired writer Sarah Jeong as the latest addition to their editorial board, Twitter users easily dug up a slew of racist, blatantly anti-white tweets she'd published. Here's just a sampling: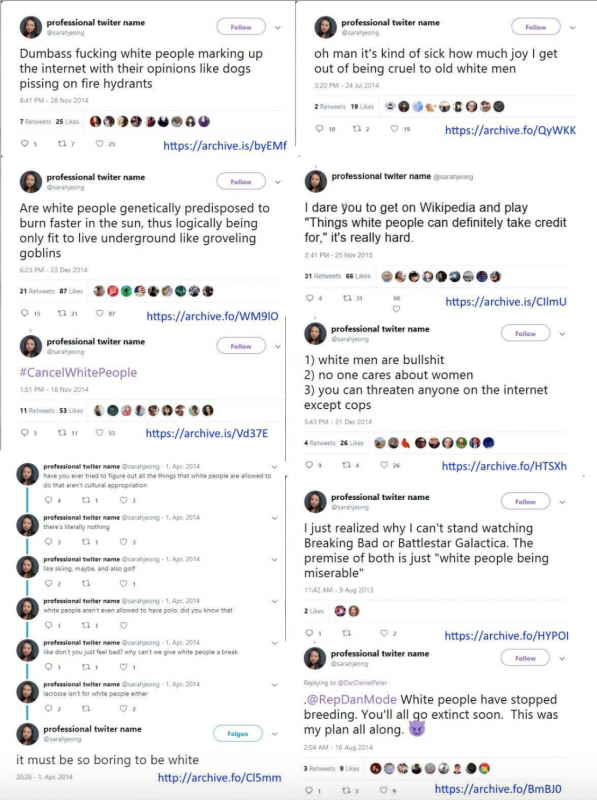 Now, the New York Times is defending their decision, admitting they'd known about Jeong's racist tweets well beforehand, and went ahead with hiring her anyway. What's more, the publication justified Jeong's tweets, in which she called white people "groveling goblins" and "dogs pissing on fire hydrants," by saying they were all simply in self-defense.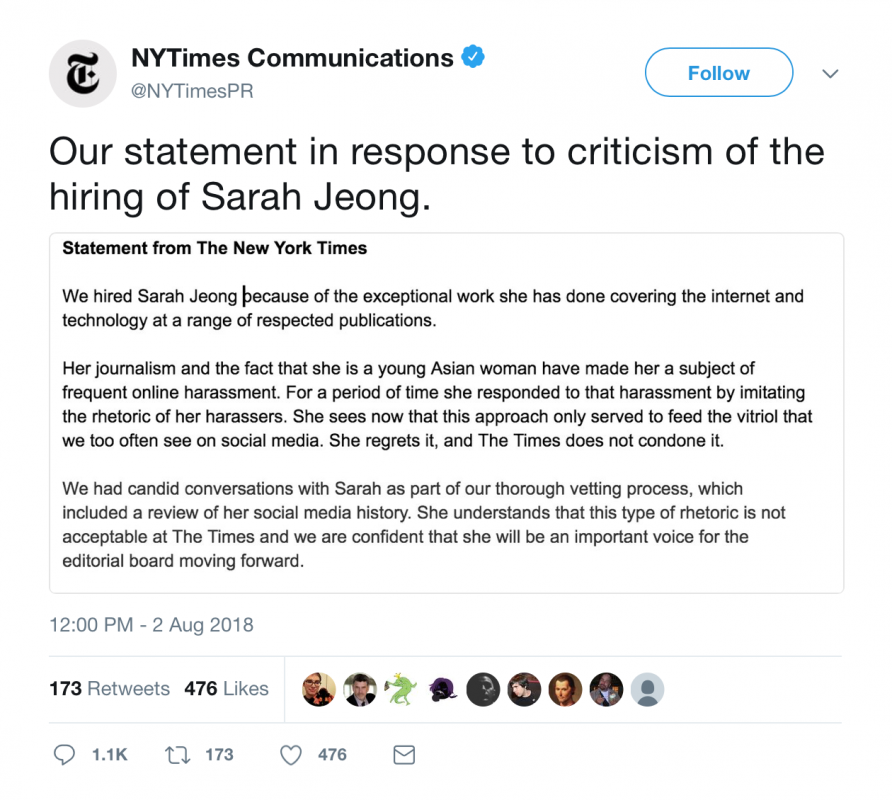 The move comes just a few months after the Times fired Quinn Norton shortly after hiring her, citing her own racist and anti-gay tweets.
But if there's one good thing that can come out of the New York Times hiring an abject anti-white racist to their editorial board (and defending it), at least they've publicly exposed themselves as the slimy biased rag we've long known them to be.