New York leads the nation on a lot of topics, like killing babies all the way until child birth. Now, the geniuses in the Big Apple have become the third U.S. state to tackle a problem that has plagued man for centuries. I'm obviously kidding, but New York has banned single-use plastic bags because…climate change, of course.
As of March 1, the state of New York is enforcing a ban of single-use plastic bags at pretty much all stores. The caveat is that people will be allowed to take paper bags for a five-cent tax.
According to Fox News, reusable bags — like ones made of canvas of polyester — will only be made available free of charge to people who use food pantries or those that frequent shelters. Everyone else has to pay for them even though the ban is mandatory.
Stores that are found to disregard the ban will get a warning for the first violation, a possible $250 fine for a second, and a possible $500 fine for any subsequent violations. However, establishments that use single-use plastic bags for "restaurant takeout food" or to wrap meat and for prepared food usage are exempt.
The City of New York tweeted about the ban, and respondents on Twitter kinda let them have it: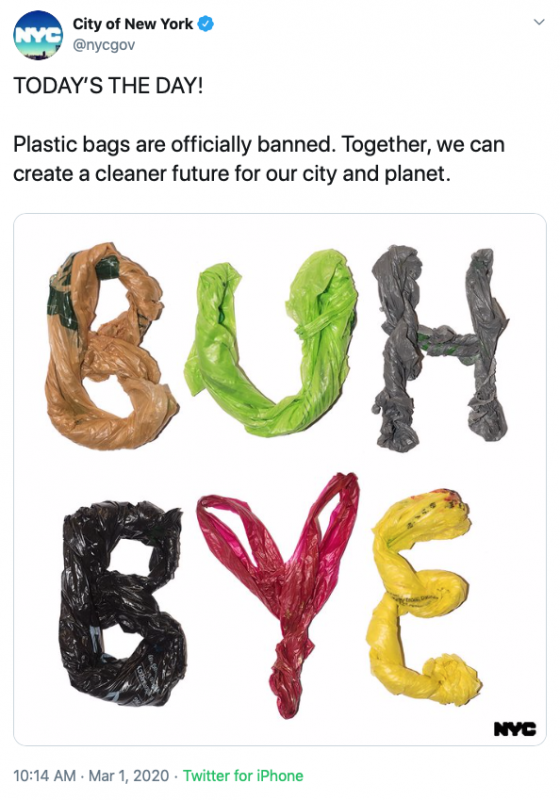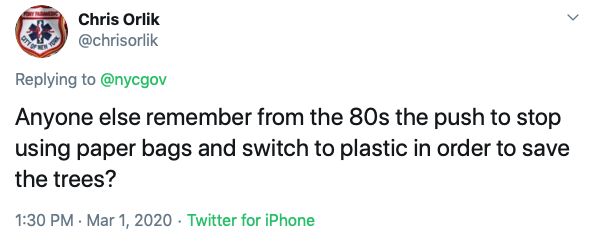 The thing is that whether your state has placed a ban on plastic bags or not, you are free as an American to stop using them if it bothers you so much.
Ah, leftist run cities — ruining one industry at a time.
For local coverage of this story, watch below:
H/T: Breitbart