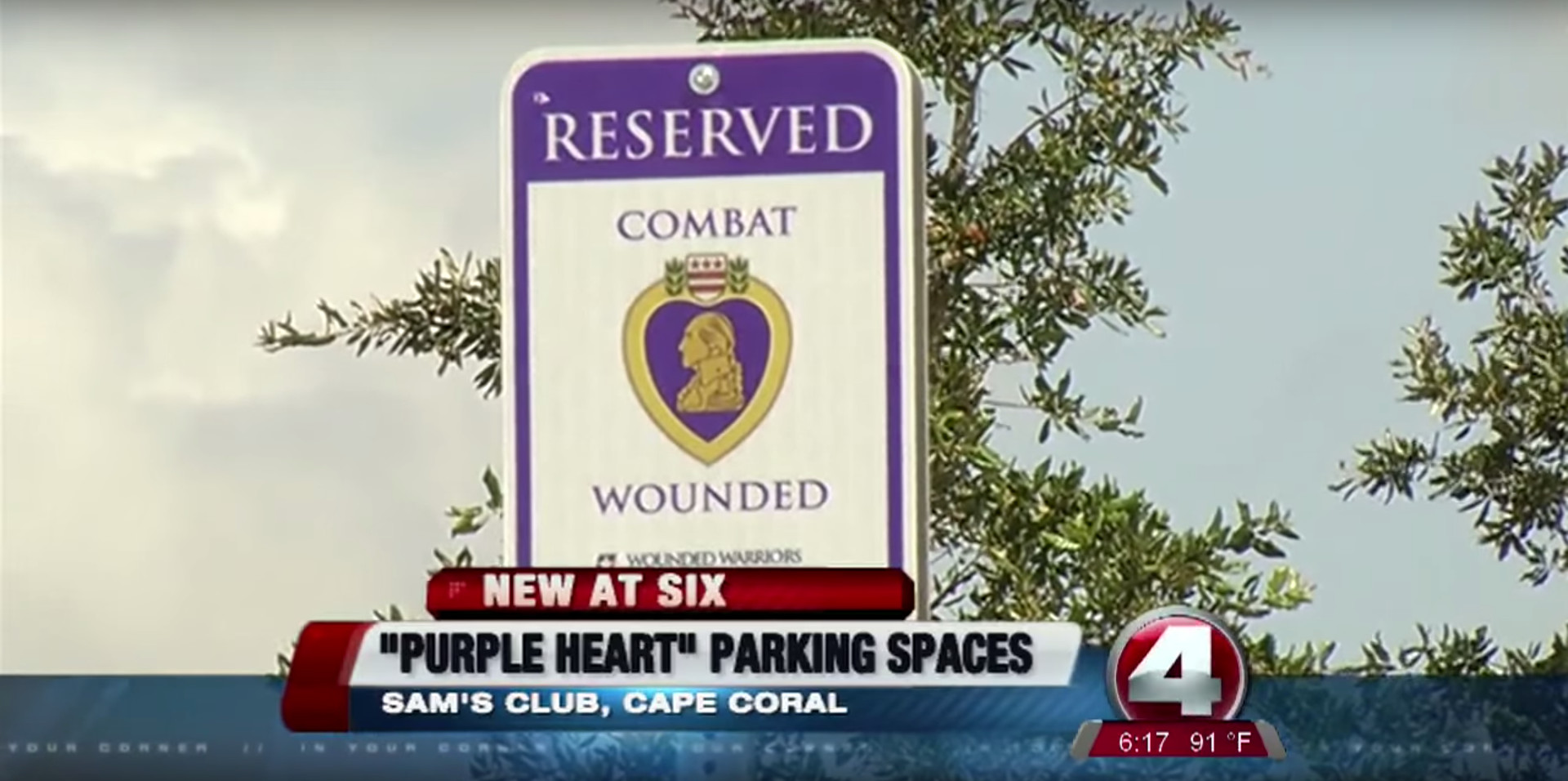 Wounded Warriors Family Support (WWFS), a charity whose mission is to support the families of soldiers who were wounded or killed in combat, has started a new, growing campaign to have a purple parking spot at public facilities that reserve convenient parking spaces for wounded veterans.
Sure, we already have handicap parking just about everywhere you go and many wounded veterans qualify for handicap parking permits, but WWFS believes that the estimated 1.8 million Purple Heart recipients deserve to be honored for their selfless sacrifices for our nation and all of the freedoms that some take for granted.
Army veteran Michael Lapari said that seeing businesses that feature "combat" parking spots "shows an utmost respect, that they appreciate what wounded veterans have done putting it all on the line for the freedoms they enjoy here."
For more information on the Wounded Warriors Family Support or their Combat Parking project, click here.