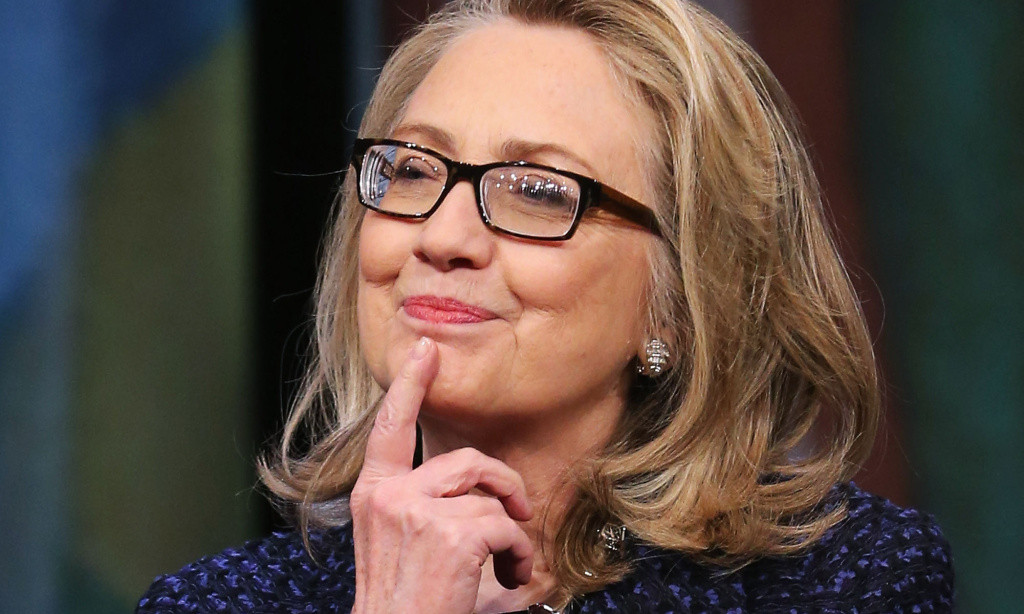 On Tuesday, Washington, D.C. Federal District Court Judge Emmet G. Sullivan granted a motion by government watchdog organization Judicial Watch, allowing them to initiate an investigation (the legal term is discovery) into whether the State Department and former Secretary of State Hillary Clinton deliberately obstructed their Freedom of Information Act (FOIA) requests.
These specific Judicial Watch FOIA requests seek the records about the controversial employment status of Huma Abedin, former Deputy Chief of Staff to Clinton. A 2013 Politico story suggested that while working at State, Ms. Abedin had also been working as a "special government employee" (SGE), a position allowing her to represent outside clients while continuing as a top adviser at State. Amongst her outside clients was Teneo, a strategic consulting firm co-founded by former Bill Clinton counselor Doug Band. 
According to a report in the NY Times, Teneo had a very close relationship with the Clinton Global Initiative:
The firm recruited clients who were also Clinton Foundation donors, while Mr. Band and Mr. Kelly encouraged others to become new foundation donors. Its marketing materials highlighted Mr. Band's relationship with Mr. Clinton and the Clinton Global Initiative, where Mr. Band sat on the board of directors through 2011 and remains an adviser. Some Clinton aides and foundation employees began to wonder where the foundation ended and Teneo began.
The judge gave the two sides until April to negotiate a detailed investigative plan which he would review and approve:
But in its request to the court, Judicial Watch proposed interviews under oath with top Clinton aides and confidantes including Huma Abedin, Cheryl Mills and information technology staffer Bryan Pagliano [who took the 5th when the House Select Benghazi committee asked him to testify].

Other proposed depositions include top State Department officials including Undersecretary for Management Patrick Kennedy and John Hackett, the official responsible for Freedom of Information issues at the department.

The request for discovery doesn't include a mention of Mrs. Clinton as a potential witness. Judicial Watch president Tom Fitton said in an interview that a deposition with the Democratic presidential candidate could be a possibility if the group decides to pursue one.
Judicial Watch President Tom Fitton issued the following statement about the judge's ruling and raised the possibility that they would need to depose Ms. Clinton:
Judge Sullivan's ruling granting Judicial Watch's request for discovery is a major victory for the public's right to know the truth about Hillary Clinton's email system.  The court-ordered discovery will help determine why the State Department and Mrs. Clinton, even despite receiving numerous FOIA requests, kept the record system secret for years.  Our proposed discovery, which will require court approval, will include testimony of current and former officials of the State Department.  While Mrs. Clinton's testimony may not be required initially, it may happen that her testimony is necessary for the Court to resolve the legal issues about her unprecedented email practices.
If Clinton is deposed, she will be entering dangerous territory because anything can happen at a deposition.  In 1998, Bill Clinton gave a deposition in a lawsuit brought by Paula Jones. Under oath, the then-President lied about his affair with Monica Lewinsky. That lie led to his impeachment and his eventual disbarment for perjury. 
Hillary Clinton's campaign manager Robby Mook was asked about the judge's ruling by CNN's Jake Tapper later on Tuesday. 
"Well, Jake, we all know that the right-wing sees Hillary Clinton as the Democrats' best chance to hold on to the White House and continue to build on the progress that President Obama has made. That's why this right-wing group filed this lawsuit."
"Well, Robbie, This judge was appointed by Bill Clinton, I believe," Tapper interjected while Mook was blaming the right-wing conspiracy.
Watch the exchange in the video below: