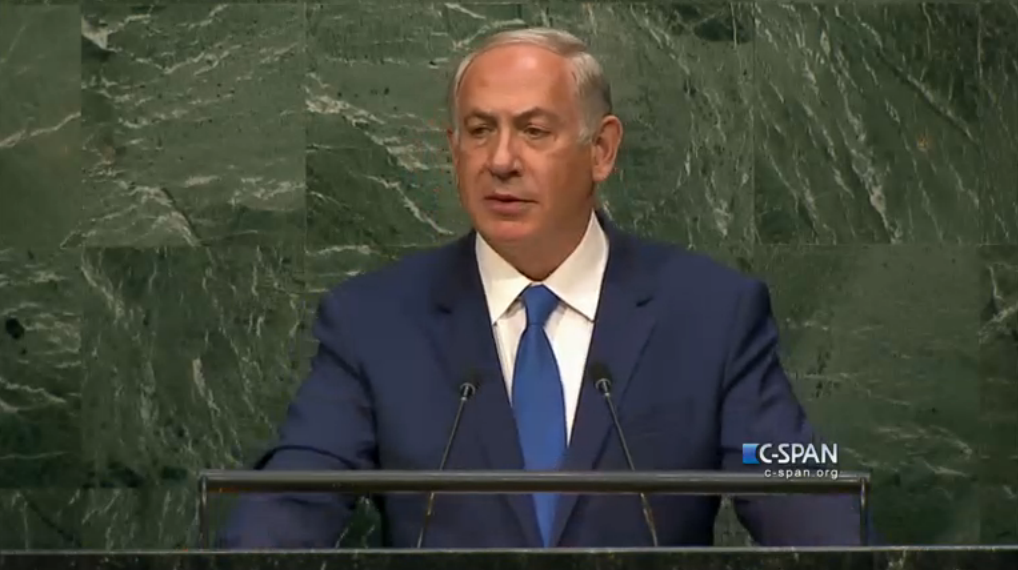 Image via Screenshot
In a fiery address to the United Nations General Assembly on Thursday, Israeli Prime Minister Benjamin Netanyahu criticized world leaders voicing their support and enthusiasm for the U.S.-Iran nuclear deal.
"Ladies and gentlemen, check your enthusiasm at the door," Bibi fired.
"You see, this deal doesn't make peace more likely. By fueling Iran's aggression… it makes war more likely."
"Just look at what Iran has done in the last six months alone: Iran boosted its supply of devastating weapons to Syria. Iran sent more soldiers of its Revolutionary Guard to Syria… Iran did all of this to prop up [Syrian president Bashar al-Assad's] brutal regime," he continued.
"You think lifting sanctions will turn this rapacious tiger into a kitten? If you do, think again."
"If Iran's rulers were threatening to destroy your country, perhaps you would be less enthusiastic for this deal," Netanyahu said.
Watch his full speech here. 
Similarly, Sen. Marco Rubio (R-Fla.) appeared on "The Kelly File" Wednesday night to address how Iran and Russia are using their resources to support Assad despite his blatant human rights offenses.