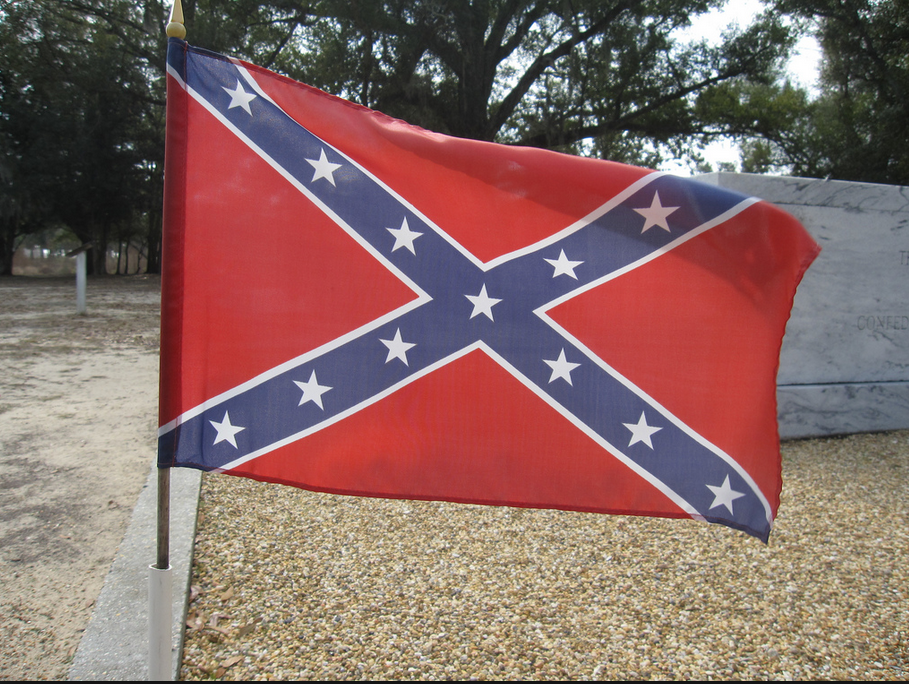 More than twenty Virginia high school students have been suspended for wearing Confederate flag clothing to school on Thursday, Sept. 17 - the day Americans celebrate "Constitution Day."
OurValley.org reports "nearly two-dozen" Christiansburg High School students were suspended for wearing clothing donning the Confederate flag.
Montgomery County Public Schools spokeswoman Brenda Drake told OurValley.org the "22 to 23" students were suspended after refusing to remove the Confederate flag clothing.
According to OurValley.org, the students were placed on an in-school suspension.
Allegedly, wearing the Confederate flag violates the school dress code.
The suspension comes after Christiansburg High School decided to ban Confederate flags and decals from the school parking lot.
Two days ago, a petition was launched in order to convince the Montgomery County School Board to intervene in the matter and reverse the Christiansburg High School ban on Confederate flags and decals. The petition has over 1,000 signatures as of 12 p.m.
Ironically, a North Texas student was recently punished for wearing an American flag shirt.
Editor's Add-On: You can celebrate Constitution Day by testing your knowledge of our nation's most-prized document.