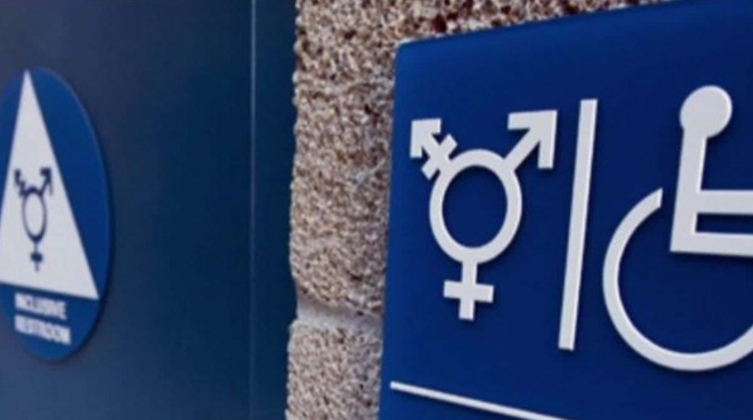 (Image via Twitter)
A majority of Americans oppose laws like North Carolina's Public Facilities Privacy and Security Act that requires transgender people to use facilities corresponding to their biological sex rather than their gender identity, according to a new CNN/ORC poll.
"Overall, 57% say they oppose laws requiring transgender individuals to use facilities that do not match their gender identity, 38% support such laws," CNN reports. "Strong opposition (39%) outweighs strong support for these laws (25%)."
While the poll shows that more Democrats oppose such laws than Republicans, Republicans are clearly split on the issue:
"The poll finds Republicans about evenly split on laws like this, with 48% in favor and 48% opposed," writes CNN. "Republicans are divided by ideology, with moderate and liberal Republicans tilting against the laws and conservative Republicans breaking in favor."
North Carolina filed a lawsuit on Monday against the Justice Department over its bathroom law, MRCTV reports.
The move comes after the DOJ ordered North Carolina to "remedy" its law by Monday, claiming that it violates the Civil Rights Act.
If North Carolina fails to comply, the state risks losing federal funding. 
The CNN/ORC poll interviewed a total of 1,001 adults by telephone nationwide. The margin of sampling error for results is three percentage points.
Watch North Carolina Gov. Pat McCrory explains the lawsuit in an interview with Fox News Channel's Megyn Kelly.