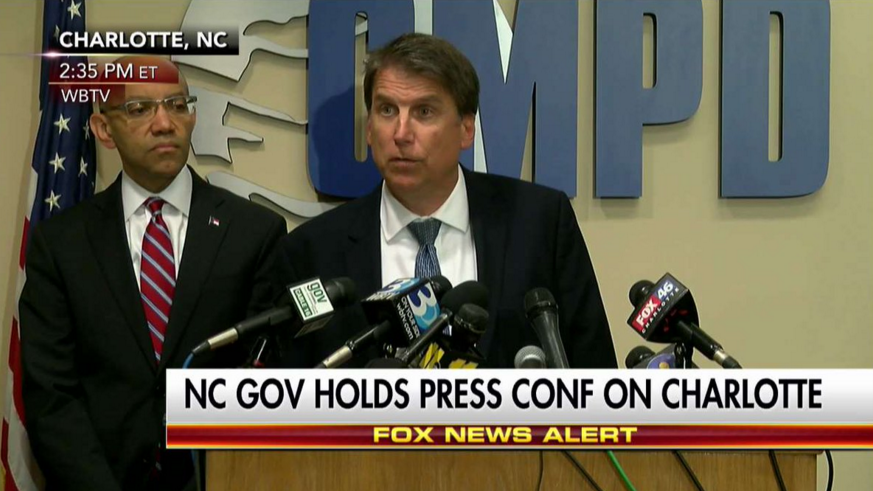 (Image via Twitter)
North Carolina Gov. Pat McCory (R) spoke Thursday on the violent riots in Charlotte that erupted following an officer-involved shooting of a black man.
He said that the state will not tolerate any violence or destruction. 
"We cannot tolerate any types of violence directed toward citizens and any kind of destruction of property," said McCory.
"I will work … to ensure that our police officers are treated with respect and that there is no further destruction of property," he added.
In addition to local police, the National Guard and state troopers have been deployed to Charlotte "to keep this city safe," Gov. McCory told reporters.
The N.C. governor noted that the FBI will be leading an investigation into the fatal shooting of Keith Lamont Scott.
The officer involved has been put on administrative leave, CMPD Chief Kerr Putney said in a news conference Wednesday.
Violence erupted in downtown Charlotte on Wednesday night, leaving one man shot and in critical condition.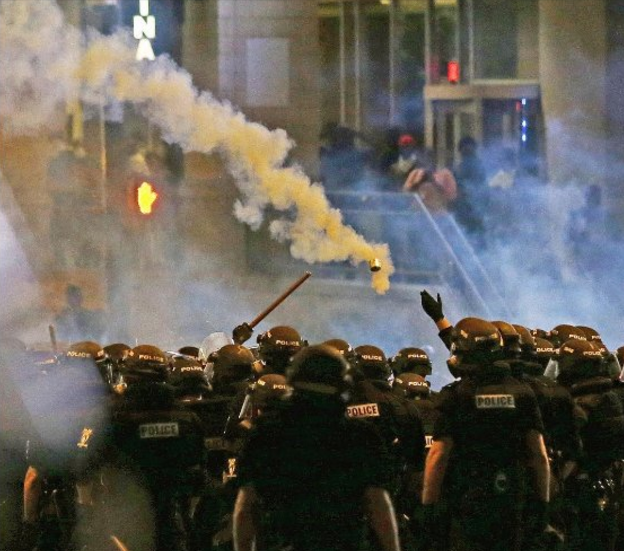 (Image via Twitter)
Charlotte PD reported that the man shot is a civilian who was shot by another civilian. Several others were injured, including at least four officers with non-life threatening injuries. 
Gov. McCory declared a state of emergency on Wednesday.
The riots have been raging since Tuesday night.