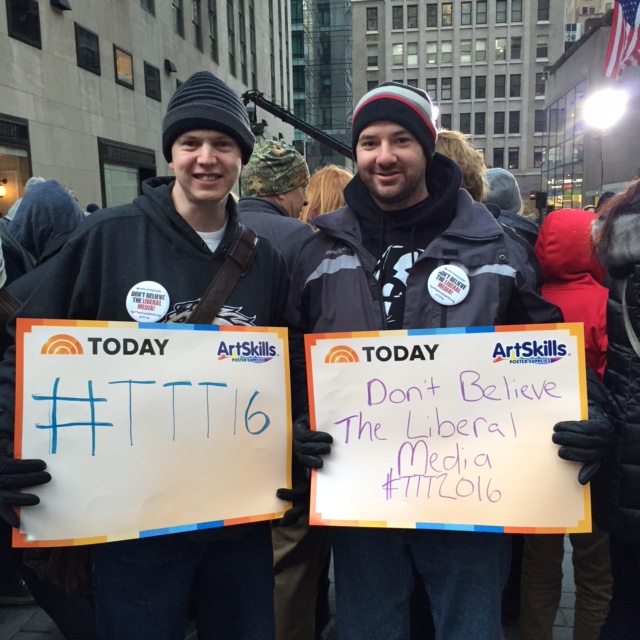 Sometimes the truth hurts. A man holding up a "Don't Believe the Liberal Media" sign was removed from NBC's "Today Show" this morning.
The two protesters were simply holding up signs. They are part of the Media Research Center's (MRCTV's parent company) "Tell the Truth 2016" campaign, which seeks to "stop the liberal media from rigging the 2016 elections."
You can learn more about the #TTT16 campaign and get a free bumper sticker at tellthetruth2016.org.
Here is a video of the protester being kicked out:
MRCTV Reader,
The liberal media are terrified of the truth, especially when it leads to uncomfortable questions about their own leftist worldview.
MRCTV is the multimedia division of MRC featuring original content and aggregated videos of the news, people, and events conservatives care about.
MRCTV relies on the support of our loyal readers (and video viewers) to keep providing the news and commentary that matter to the American people, not just stories that prop up the liberal agenda.
Make a donation today. Just $15 a month would make a tremendous impact and enable us to keeping shining the light where the liberal media are afraid to tread.
— The MRCTV Team
DONATE
Connect
Sign up for our MRCTV newsletter to receive the latest news.
Sponsored Links