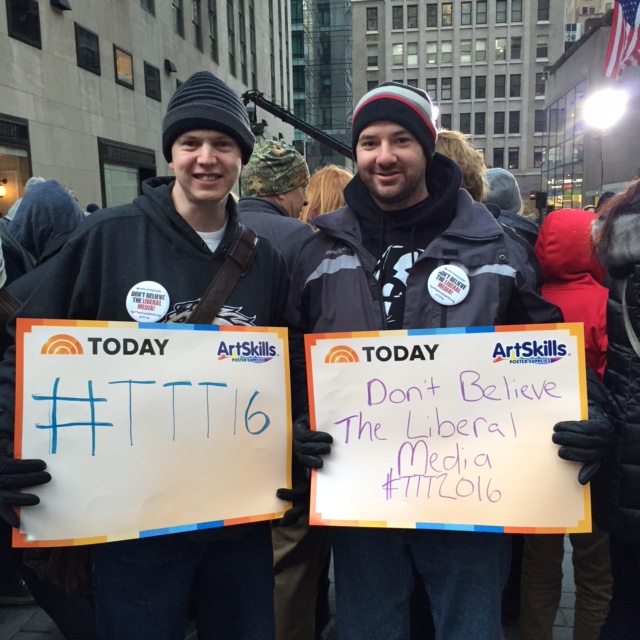 Sometimes the truth hurts. A man holding up a "Don't Believe the Liberal Media" sign was removed from NBC's "Today Show" this morning.
The two protesters were simply holding up signs. They are part of the Media Research Center's (MRCTV's parent company) "Tell the Truth 2016" campaign, which seeks to "stop the liberal media from rigging the 2016 elections."
You can learn more about the #TTT16 campaign and get a free bumper sticker at tellthetruth2016.org.
Here is a video of the protester being kicked out: