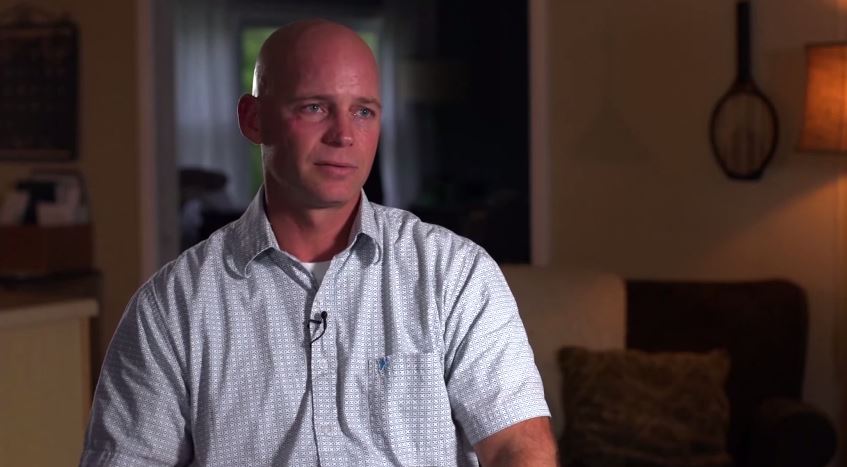 "Upon entering that doorway, they all just opened up on me. It felt like somebody was just beating me up with sledge-hammers. After I figured out I was getting shot at I said, 'God get me home to my girls.'"
Navy SEAL Sr. Chief Mike Day's survival is what some might consider to be a miracle.
Day was not only shot 27 times, but also took grenade shrapnel in a fire fight with Al Qaeda terrorists in April of 2007. He successfully took down all four of them.
His body armor was only supposed to handle one round and then fall apart to the point where it would not shield from another round. Somehow, it held up, even though the gunfight happened within the space of ten feet.
CBN reports:
"People hear about my story and they can't believe it. I was there and I can't believe it," Day said. "I got shot 27 times -- 16 in the body and 11 times in my body armor. I was shot in both legs, both arms, my abdomen. You throw a finger on me, anything but my head, I got shot there."
This was not Day's only heroic action on the battlefield: he has earned a total of 16 medals, including the Silver Star, the Bronze Star, and of course, the Purple Heart over his 20 years as a Navy SEAL. 
It took Day over two years to recover from his physical injuries, and he continues to struggle with daily pain - but, that hasn't kept him from turning his focus to helping others. Day says that the worst injuries are the ones you cannot see. So, Day has become a full-time Wounded Warrior advocate. He also helps to raise funds for treatment programs at the Carrick Brain Centers in Texas.
"My life's mission is now not about me," he wrote on his fundraising site. "Rather it is to care for and lead my wounded brothers and sisters. My fellow warriors deserve the best available treatment for their injuries."
Day is also showing his strength and resolve by participating in a half Ironman Triathlon, 70 miles of swimming, biking, and running - all to raise money for his wounded brothers and sisters in the service.
Sr. Chief Day said that his prayer that he'd make it home to his wife and daughters was his first real prayer to God, and he believes God has kept him alive to do what he is doing now.