National Geographic admitted this week it deceptively used a photo of an emaciated polar bear to push a global warming narrative.
The wildly famous photo was taken last December by a Nat Geo team seeking to document the effects of man-made climate change on the polar bear population. The heart-wrenching footage and images of an emaciated, starving polar bear quickly went viral, reaching billions of people around the world and spurring emotional calls for government to get a handle on carbon emissions and greenhouse gasses.

Within days, the bear had become the new face of man-made climate change.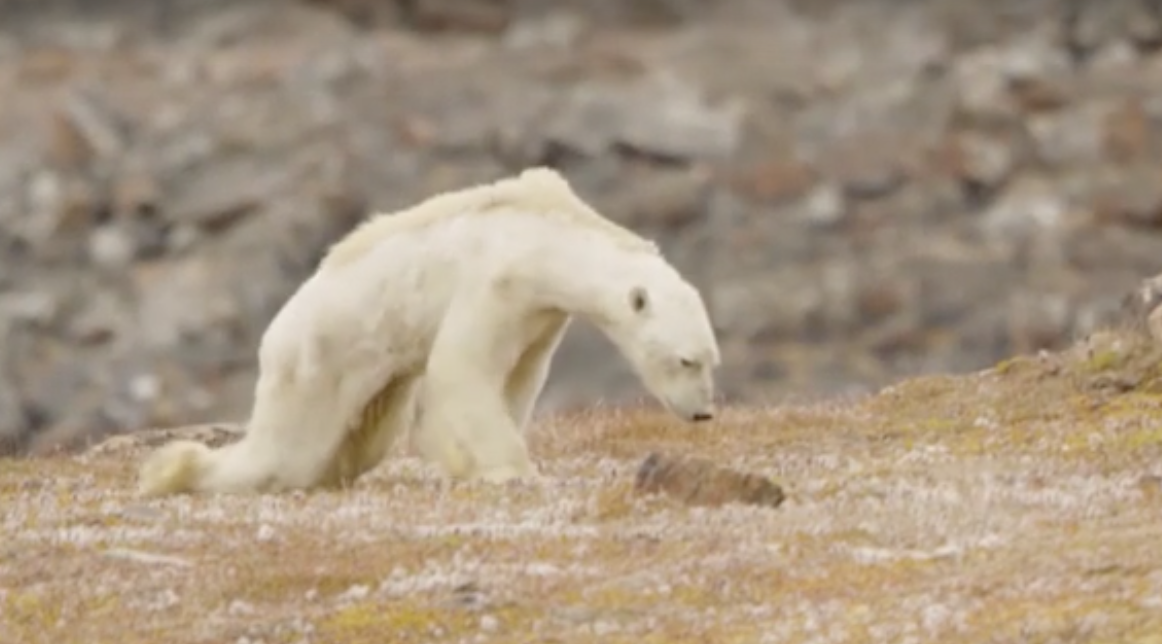 But it turns out the bear in question probably wasn't dying from "climate change" at all.
Contributing photographer Cristina Mittermeier claims the team snapped the photos of the dying bear in an effort to show what climate change "could" look like in the future, saying the team was trying to "communicate the urgency of climate change."
But the magazine didn't include that little caveat in the article that accompanied the photo, instead using the sad image to suggest this particular polar bear had been a victim of climate change with the caption, "This is what climate change looks like."
"The mission was a success, but there was a problem: We had lost control of the narrative," Mittermeier wrote. "Perhaps we made a mistake in not telling the full story — that we were looking for a picture that foretold the future and that we didn't know what had happened to this particular polar bear."
"I can't say that this bear was starving because of climate change, but I do know that polar bears rely on a platform of sea ice from which to hunt," she continued, adding that the team hadn't a clue what was truly ailing the bear in the photo and saying it could have been one of a whole slew of perfectly natural factors like disease or injury.
Nat Geo issued a correction to their story --- kind of.
"National Geographic went too far in drawing a definitive connection between climate change and a particular starving polar bear in the opening caption of our December 2017 video about the animal," the magazine wrote. "We said, 'This is what climate change looks like.' While science has established that there is a strong connection between melting sea ice and polar bears dying off, there is no way to know for certain why this bear was on the verge of death."