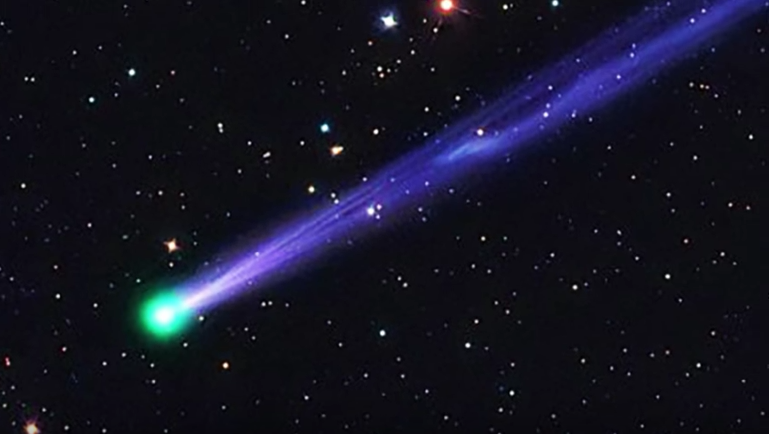 (Image via Screenshot)
Apparently just traditional fireworks are not enough to ring in 2017.
A literally out-of-this-world addition to the typical pyrotechnics is projected to light up the night sky on New Year's Eve:
"Say farewell to 2016 in cosmic style by looking up to see the #NewYearsEve #comet on December 31," the NASA Jet Propulsion Laboratory (JPL) shared on Twitter Wednesday.
According to JPL, Comet 45P/Honda-Mrkos-Pajdusakova "will rendezvous" with the crescent moon Saturday night. 
To catch a glimpse of the burning star, look west after sunset, just left of the moon.
Comet 45P is a "periodic" comet, meaning it's on a return visit.
It returns to the inner solar system about every five years.
JPL reports in a video on the New Year's Eve event that 2017 is shaping up to be a promising year for comet sightings.
"We haven't had a good easy-to-see comet in quite a while, but beginning in December and through most of 2017 we will have several binocular and telescopic comets to view," the NASA research center says. 
For more, check out the video below.