Ugh, celebrities. Possibly even worse than celebrities are their family members that piggyback off of their relative's fame to the point that they think what the ignorant things they have to say carries any meaning. Spoiler: It doesn't.
"Singer-songwriter" Noah Cyrus, who apparently is the younger the sister of pop singer Miley Cyrus (I had no idea she even had a sister), took a racist shot at conservative commentator Candace Owens on her Instagram story.
Owens had criticized singer Harry Styles for wearing a dress in Vogue recently, saying that we need to "bring back manly men."
In response Cyrus referred to Owens and anyone else criticizing Styles for dressing like a woman as "nappy ass heauxz."
Here's a Twitter post with Cyrus' obviously now-deleted post:
Owens responded by asking "woke liberals" on Twitter "how @noahcyrus calling me a 'nappy ass hoe' is not racist."
Cyrus made the obligatory celebrity apology after being called out for her racism.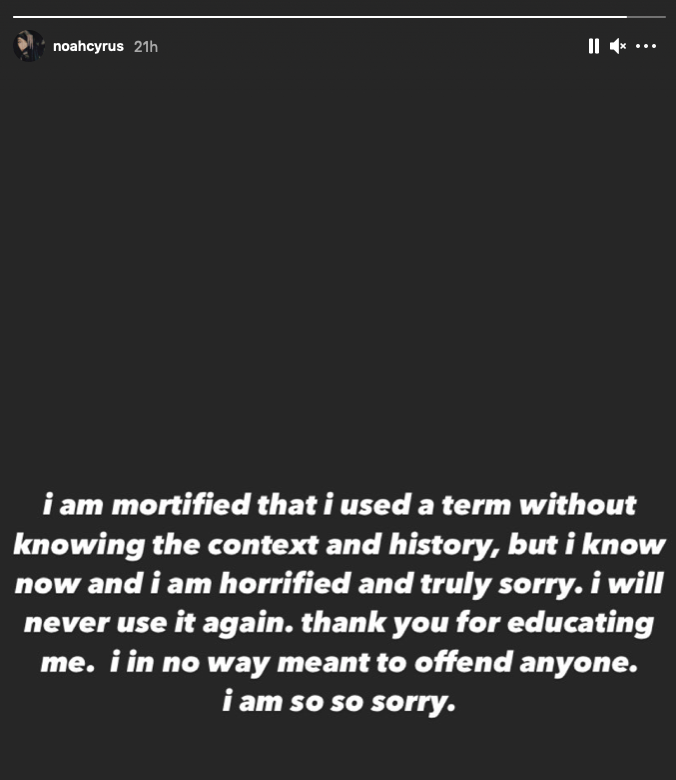 If Cyrus actually learned her lesson, great. People can make mistakes. But, it's doubtful considering the track records of most celebrities empty apologies.
Back in 2007, longtime radio host Don Imus was fired by CBS Radio for using the phrase "nappy headed hos" in describing the Rutgers University women's basketball team.