When you act like a petulant child, don't be surprised when the Twitterverse puts "Baby" in the corner.
Crypt Keeper-esque Rep. Nancy Pelosi (D-Calif.) put on one of the most embarrassing and telling performances during a State of the Union address in recent memory. Between Pelosi's facial contortions and her scolding of fellow Democrats for clapping -- and sometimes standing -- the former Speaker of the House seemed petty, unwilling to work across the aisle at all and very telling of how the Democrats view the U.S.'s current positive trends.
Pelosi -- of course -- gave us her two cents. Thanks for the "crumb":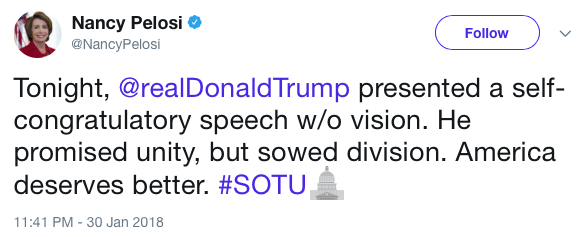 As usual, people on Twitter weren't having any of Pelosi's crybaby BS. The Twitterverse's level of savagery reached new, condescending and emotional heights in the wake of Pelosi's face that she displayed throughout Trump's address.
Just for a frame of reference -- and to scare the bejeezus out of all of you -- here's a picture of the stupid face that everyone is latching on to: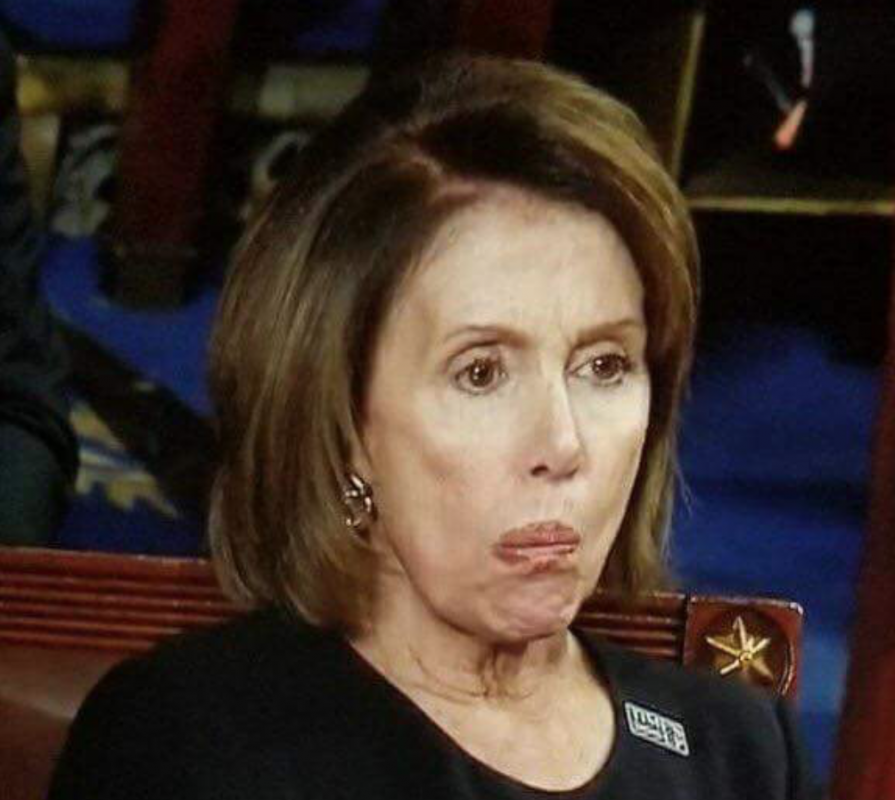 Is that frightening enough for you? 
Now onto the Twitter response to Pelosi's poppy seed sucking face: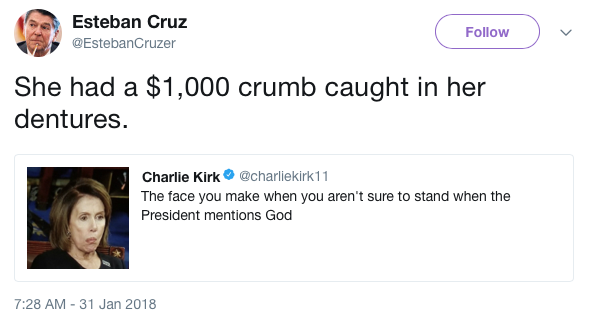 This one is perhaps my favorite as it kills two birds with one crumb.

Well, that's what happens when you're completely full of crap.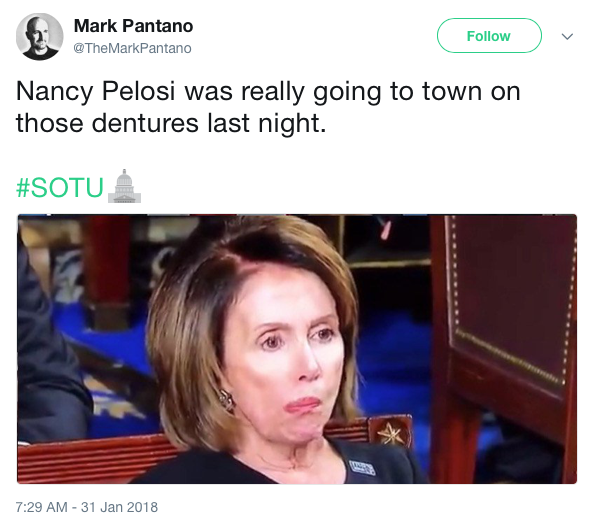 Maybe she had broccoli for dinner. Probably not.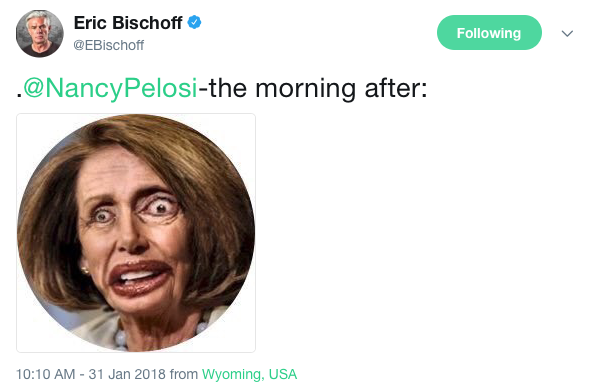 Something about this makes me want to check if I still have any Garbage Pail Kids cards.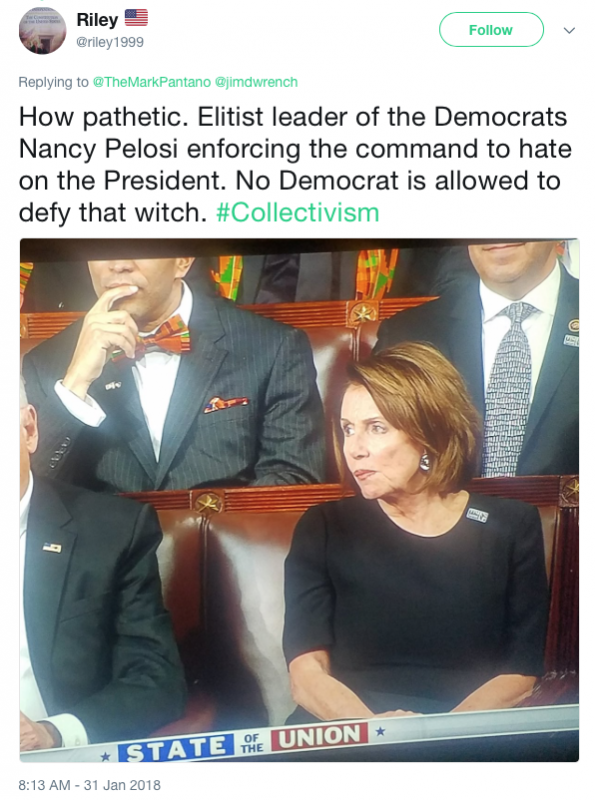 Her concealer is excellent. It hides the broomstick really well!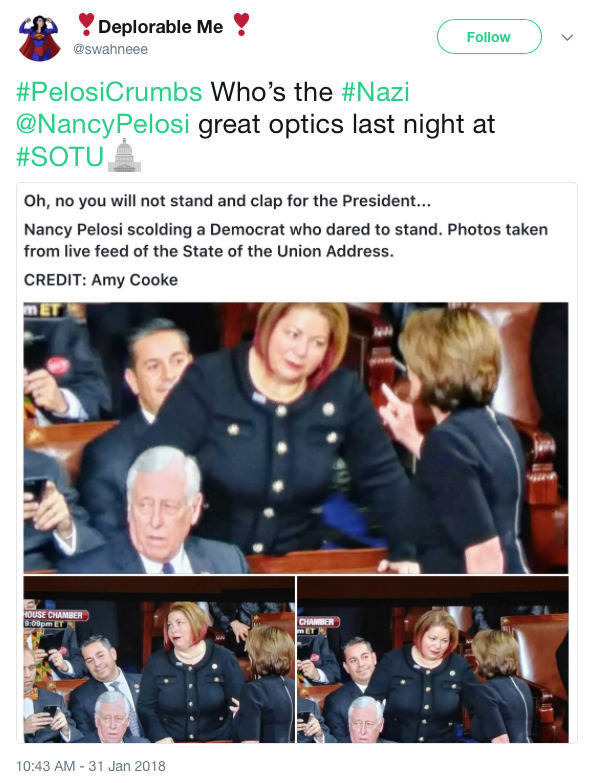 "I told all of you before the speech! There will be no unity on my watch!" - Hypothetical Nancy.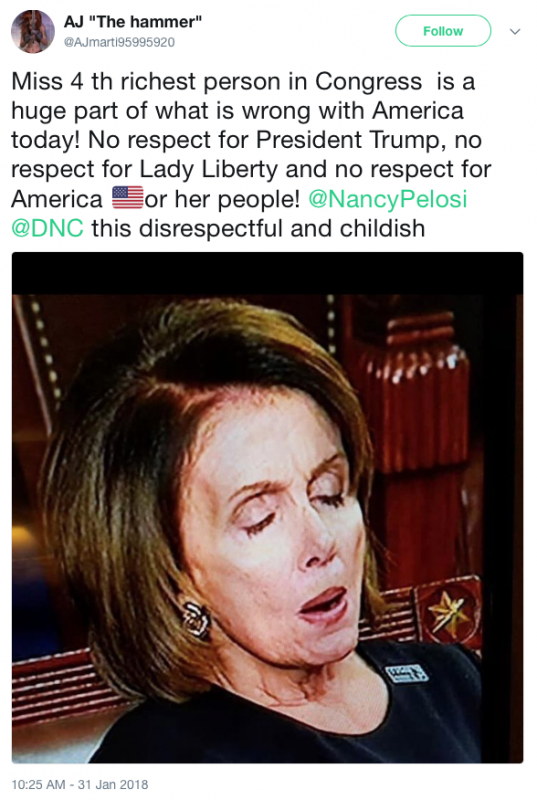 You have to have self-respect before you can learn to respect others. It doesn't help when you never know what you're talking about.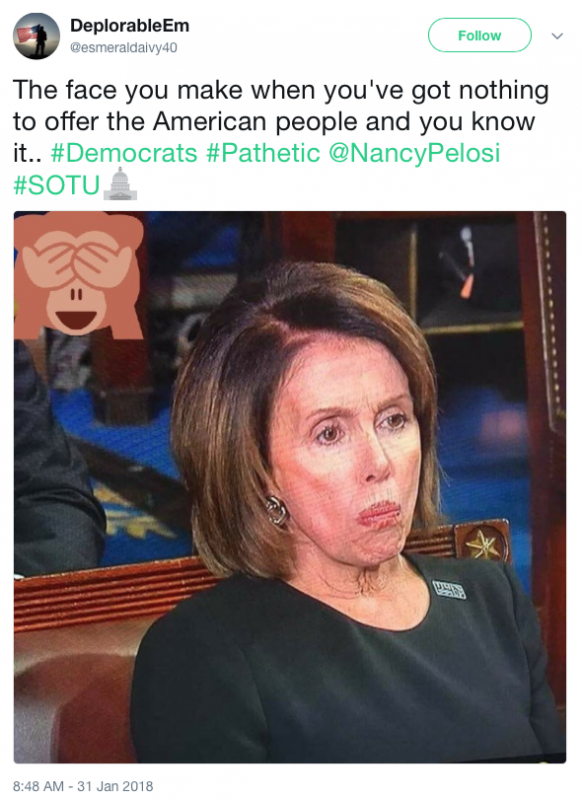 Hey, Nancy's got something to offer. She just has to pass it before you can see it.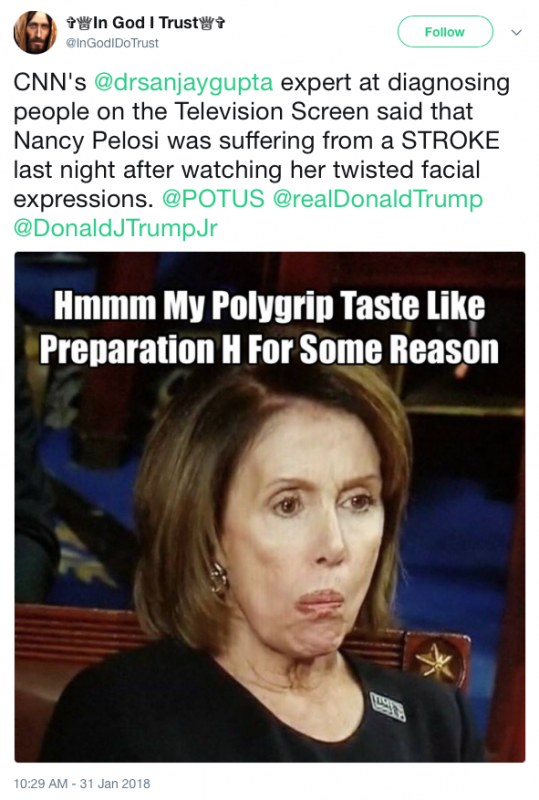 Just brutal.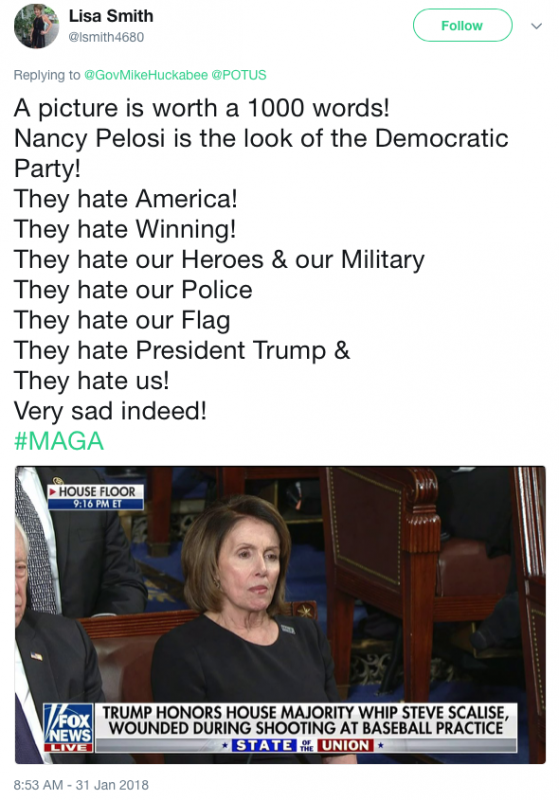 Case closed.
As a little added bonus for all of you, I'm just going to leave this here. Let the laughter ensue: