Americans will most likely be seeing and hearing more of a familiar last name in the coming weeks.
President Trump announced on Twitter on Thursday that he will be nominating international law firm partner Eugene Scalia to be the new Labor Secretary after the previous secretary, Alex Acosta, resigned from his post last week amid controversy surrounding dealings with disgraced financier Jeffrey Epstein.
If you're thinking that the Scalia name sounds familiar, that's because it should. Scalia is the son of the late U.S. Supreme Court Justice Antonin Scalia.
Here's Trump's Twitter thread announcing his "intention to nominate" Scalia: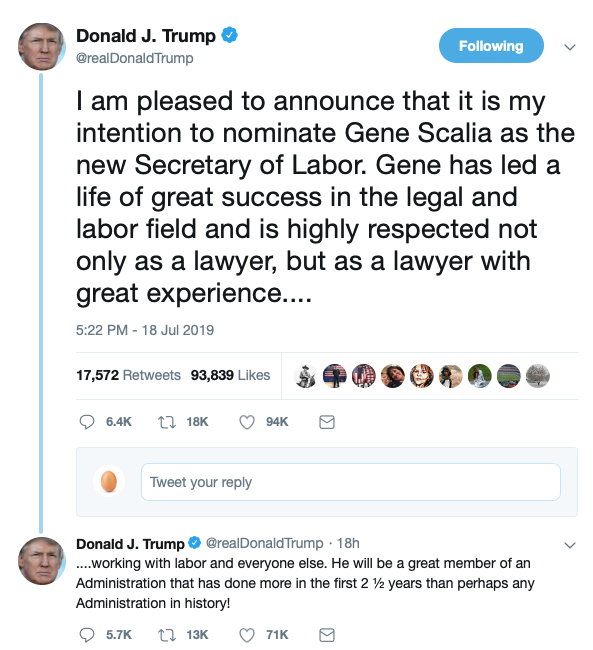 In opposition, Sen. Chuck Schumer (D-N.Y.) tweeted his displeasure with Trump nominating someone who isn't a "union member":
Scalia's confirmation hearing should be interesting considering every single person Trump has nominated for any position has been thoroughly questioned by the left.
H/T: Fox News