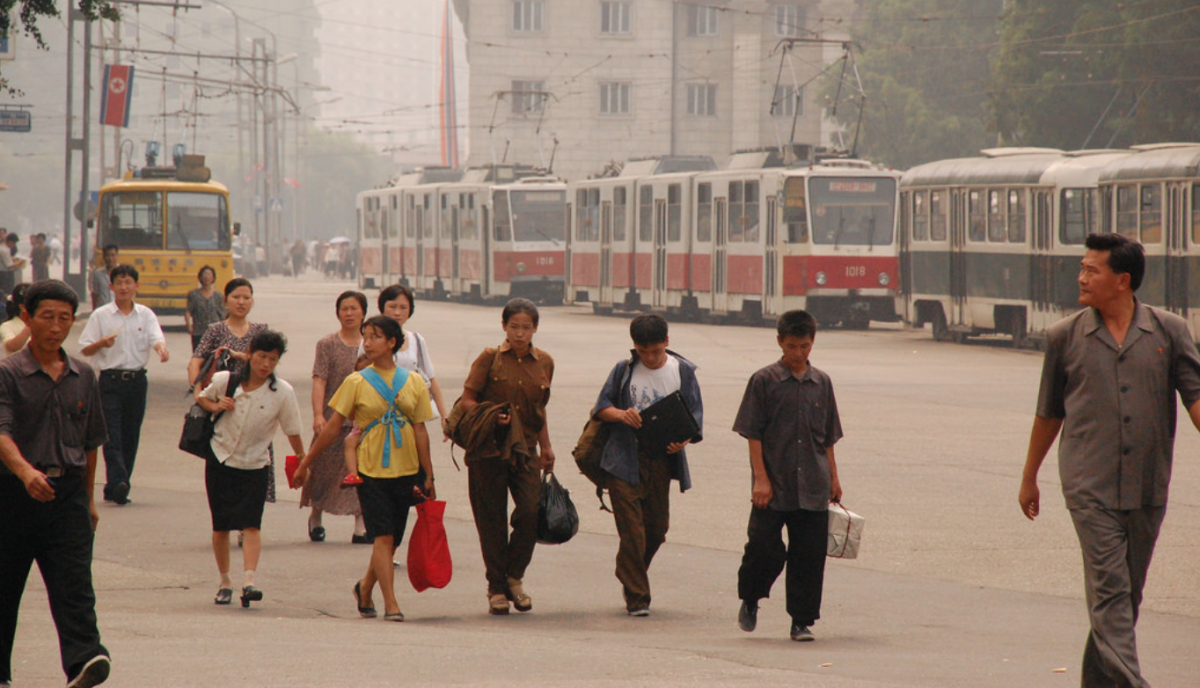 North Korea's ruthless dictator is sending tens of thousands of his own impoverished people to Russia to earn money for his regime, according to Fox News.
Even in their home country, North Koreans are treated as little more than slaves, and are often subjected to extremely harsh conditions and government-sanctioned violence. On top of that, workers are forced to hand over large portions of their pay to the North Korean regime.
"The North Korean government maintains strict controls over their workers' profits, in some cases probably taking 90 percent of their wages," said Scott Synder, a director of the Program on U.S.-Korea Policy at the Council of Foreign Relations.
If that weren't bad enough, the practice of exploiting North Korean workers extends well into other countries. Fox News notes that a report issued by the Data Base Center for North Korean Human Rights estimated there are about 50,000 North Koreans working low-paying jobs in Russia. Shockingly, the group found that very year, about $120 million in collective wages is shipped to the regime in Pyongyang.
Experts found that it's not uncommon for the North Korean government to forcibly take half a worker's wages, while a construction boss might take another 20 percent, leaving the worker with only a small fraction of his monthly pay -- pay that was only about $840 to begin with, the owner of one Russian company said.
Fox News notes that North Korean workers have helped Russia construct a soccer stadium in St. Petersburg, and helped build a luxury apartment complex in Moscow. But the arrangement has proven far from safe for many of the workers. One North Korean working on the soccer project was reportedly killed, and two North Koreans were found dead in a hospital near the site of the Luxury Apartment complex, the article noted.
But Russia isn't the only country employing North Korean laborers -- Qatar and China have also joined in the practice. Sadly, many North Koreans are happy to be shipped to Russia and will even pay a bribe, due to the failing economy and terrible conditions in their home country.