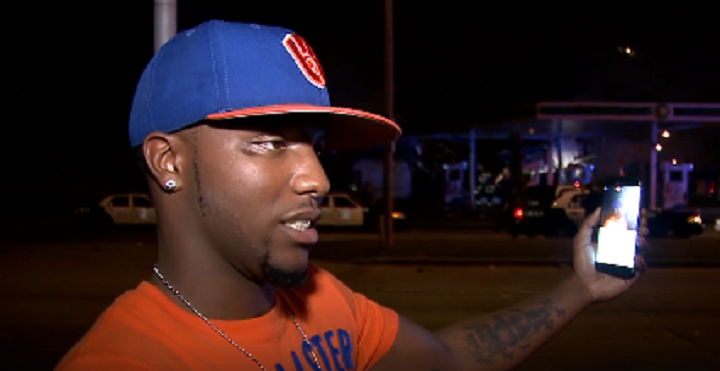 Sometimes it only takes one. One person to inspire people to listen to a voice of reason.
That is what I encountered when I watched a video posted to Fox 6 Milwaukee's Brad Hicks Facebook page. Just a note: Good for Hicks for getting this video out to the public.
Hicks interviewed a young man named Quinlan Bishop., who had been out in the midst of the aftermath of the Milwaukee riots filming live for his own personal Facebook page.
Of course, I already agreed with everything Bishop was saying, but it was refreshing to see it broadcast in the media. Often, people are surprised when they hear the truth actually come out after a tragedy like the Milwaukee riots. However, a lot of members of the black community feel the way Bishop does.
But Bishop's thoughts just happened to slip through the cracks of a sometimes porous and biased media, and the media get something they never intended or looked for.
"I've been watching it unfold," said Bishop. "Been here recording on my phone ever since then, and just giving my opinion of what I've been seeing."
Hicks asked, "And what's your opinion of what you've been seeing?"
"A lot of the destruction I've been seeing, I feel like, people are doing it to themselves, and they're making the wrong choices," Bishop responded.
"There is a lot of anger out there," Hicks came back with.
Bishop understood, but gave his insight into why rioting is not the correct outlet for that anger:
I can understand a lot of anger is out there. I can understand a lot of things are happening, but people have to understand that we have choices when it comes down to certain things that are actually happening, and we're making the wrong ones.
The video of Bishop's comments only get better from there. Bishop conveys his thoughts with a definite sense of clarity and common sense.
These types of videos are the ones that should go viral. Yes, the household pet seemingly saying a human word is cute, but we need more videos of people like Quinlan Bishop conveying his honest thoughts in order to combat what has become a very destructive and counterproductive mentality.
I implore of all of you reading this blog to give Bishop and his words the time to watch the video that it deserves. Make being a decent human being go viral.
For the full video of Bishop's comments on the situation in Milwaukee, please watch below: