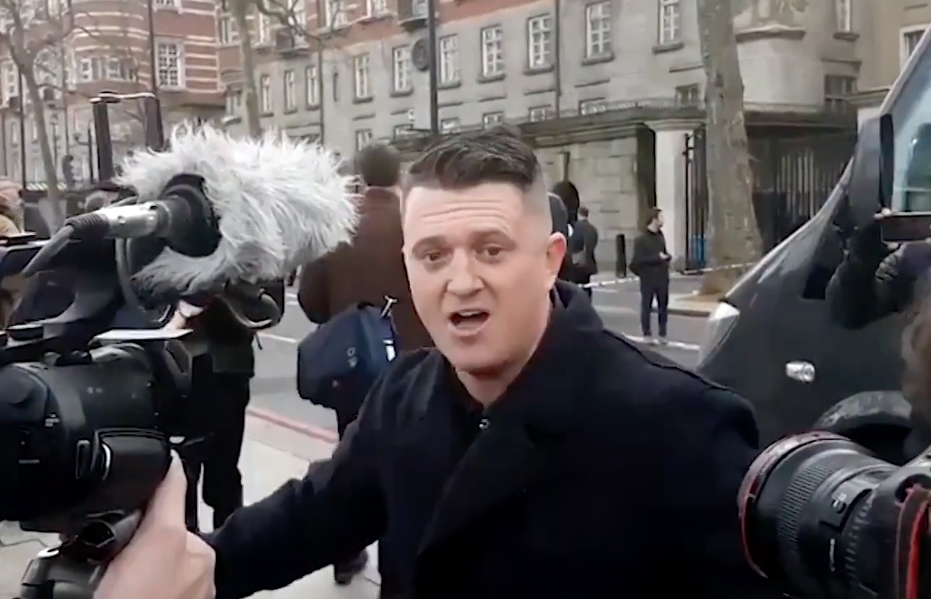 There are rants, and then there's this.
In the wake of the London terror attack, where four people were killed, including the terrorist, and 29 others were injured, one man said, "Enough!"
British activist, former English Defence League leader and current leader of Pegida UK, Tommy Robisnon, took to the streets on Thursday where the attack occurred and sounded off for all of his country to hear.
Robinson addressed what he felt were the real problems surrounding the attack and explained why he thinks these attacks are happening more frequently.
"The truth is," Robinson said with passion, "Islam is at war! Islam is a fascist, violent ideology which incites 110 verses in the Quran. That's the truth!"
Camera-people from multiple news organizations filmed much of Robinson's tirade in which he declared that people need to come back to reality and stop denying that parts of Islam are the problem.
"These people are waging war on us," Robinson said. "This has gone on for 1400 years! This in nothing new!"
There has been a lot of heated discussion since radical Islamic terrorist, 52-year-old Khalid Masood, drove a car through a crowd of people on Westminster Bridge and then attacked police officers with a knife in an attempt to enter Parliament. 
Robinson had no problem expressing his anger with the details of the terror attack.
He finished his rant by commenting on world governments, and in particular, the U.K. government.
"And the whole time this goes on, police leaders or political leaders want to invite more! They want to invite more!" he said.
Do you agree with Robinson? Or is he taking things too far?
For video of his comments, watch below.
Caution: Explicit Language
(Some Footage Courtesy: (The Rebel)
Thank you for supporting MRCTV! As a tax-deductible, charitable organization, we rely on the support of our readers to keep us running! Keep MRCTV going with your gift here!