"The woke mind virus is making Netflix unwatchable," Musk tweeted out Tuesday night, responding to Slashdot's tweet about Netflix's shares dropping by 20%.
One social media follower chimed in that the "woke mind virus is the biggest threat to the civilization." Musk replied, "Yes."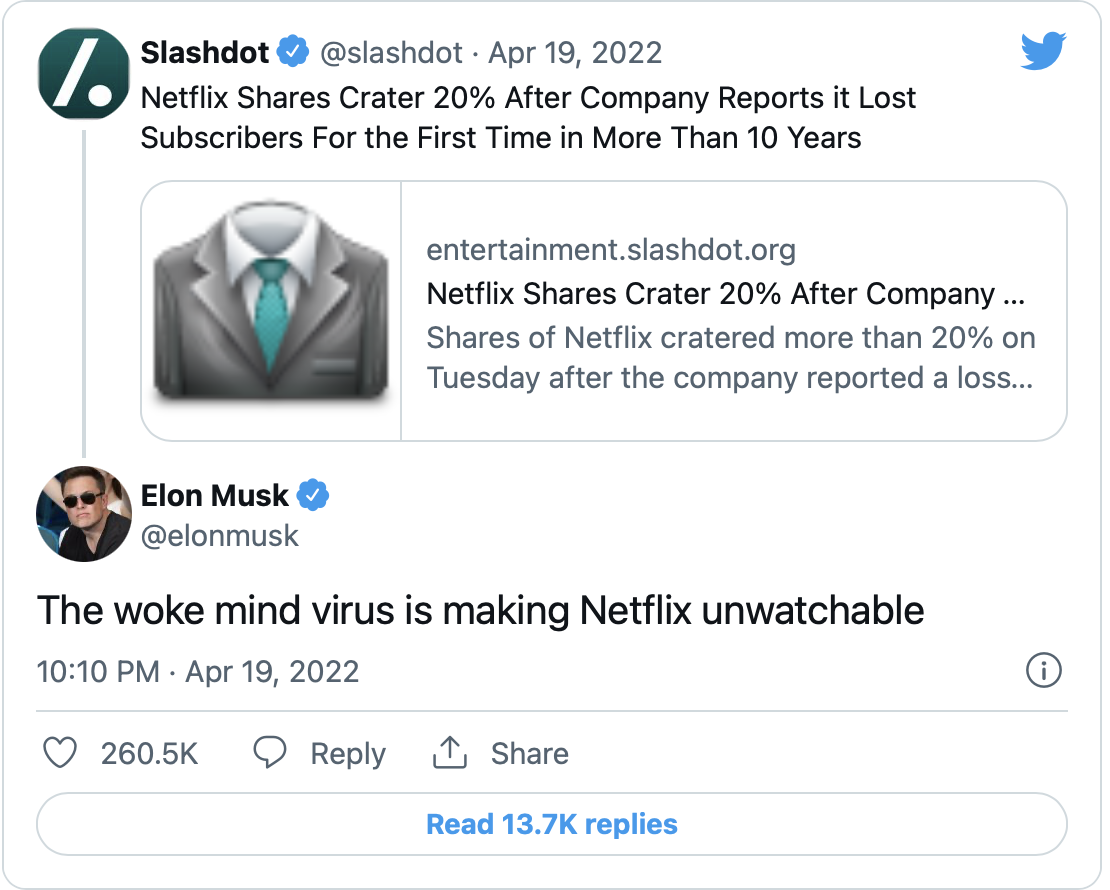 Netflix shares have been dropping since its reported a loss in subscribership. In the U.S. and Canada, the company lost 640,00 subscribers alone, with other additional losses across the globe. 
Netflix now projects they will lose another two million subscribers during the next two months.
By late Wednesday afternoon Netflix shares had dropped by 36%.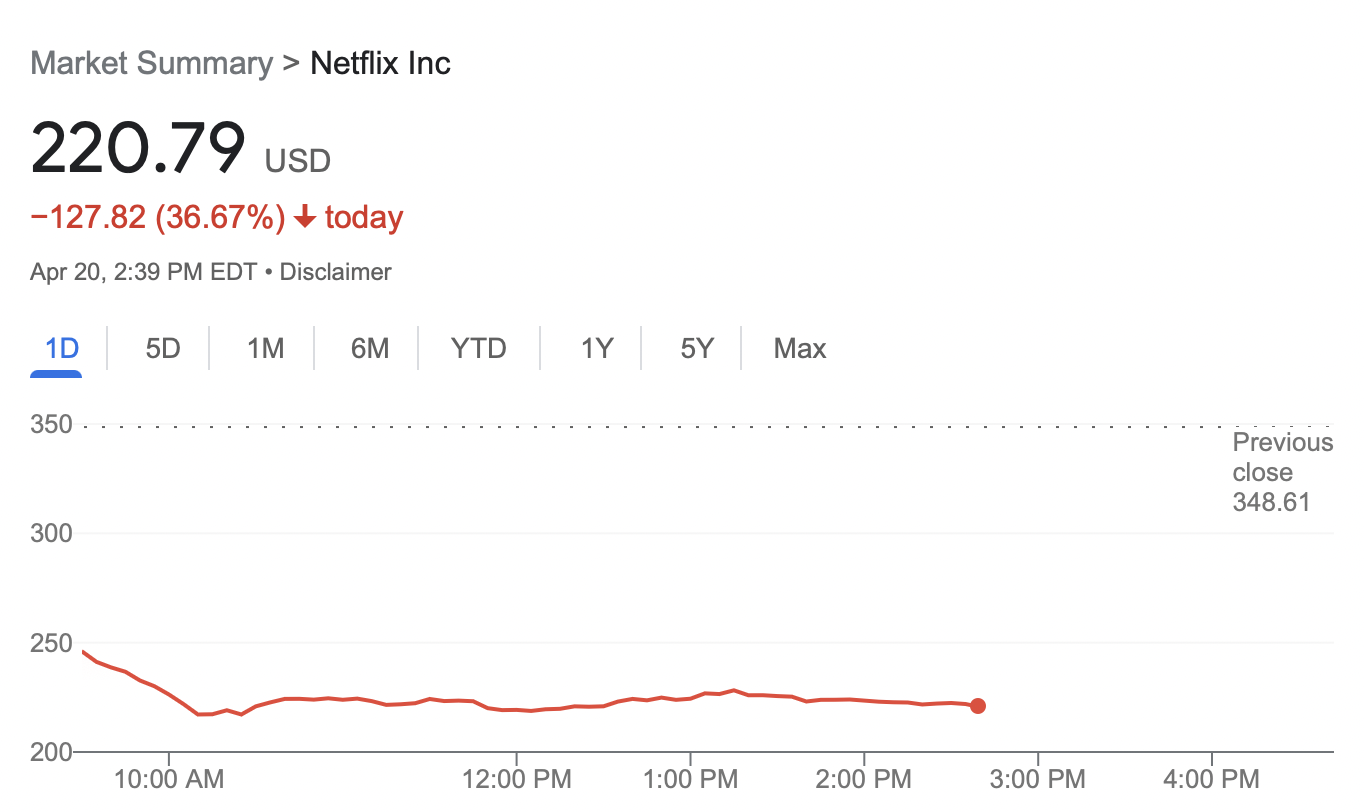 As MRCTV's Elise Ehrhard reported on the Netflix stock drop,  
Its programming is too often woke, left-wing, LGTBQUIA-obsessed, and even pedophilic.

The streaming service cannot rely on "Squid Games," Shonda Rhimes' soap operas and eighties nostalgia like "Cobra Kai" and "Stranger Things" to hold a subscriber base forever. Until the company breaks out of its left-wing bubble, it will continue to alienate countless potential customers in the U.S. and around the world.
Related: Netflix Stocks Plunge After Quarterly Report Reveals Subscriber Exodus
Why is Brian Stelter so scared of the idea that Elon Musk could own Twitter? pic.twitter.com/rDwG216lIU

— MRCTV (@mrctv) April 18, 2022