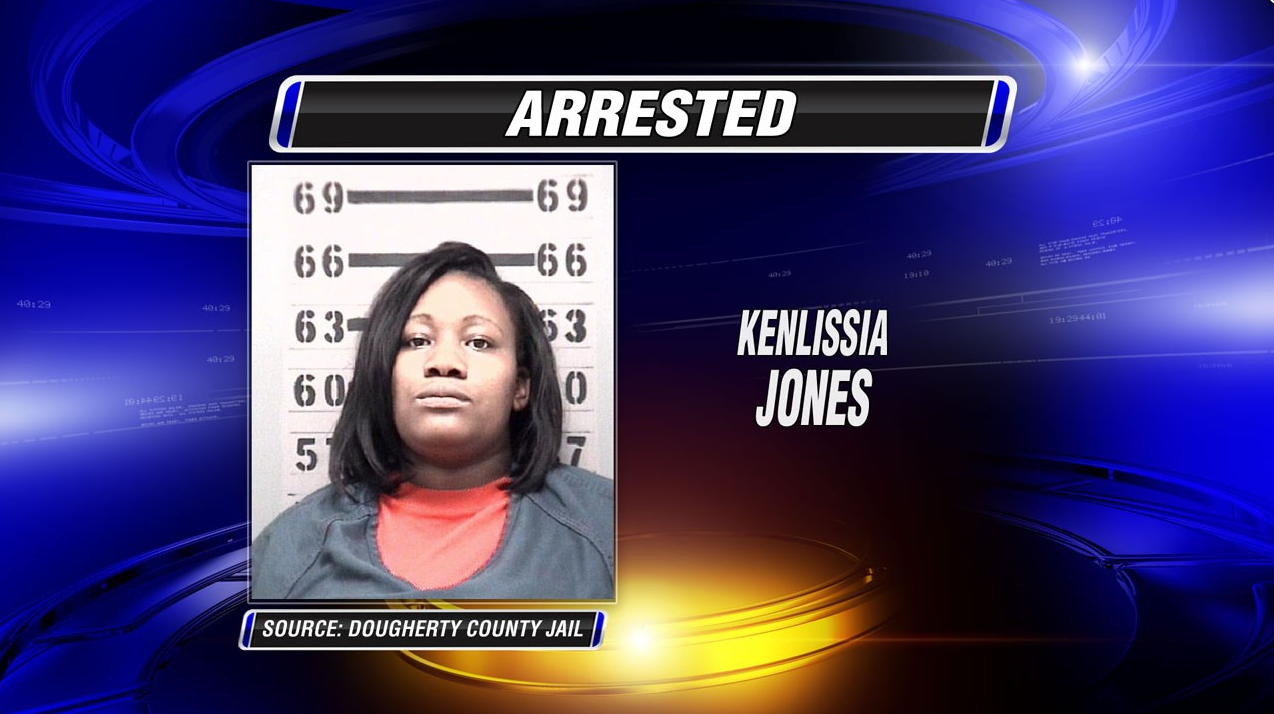 Image via WALB, Dougherty County Jail
A Georgia woman has been released from custody after murder charges regarding the death of her five-month-old fetus were dropped, reports the Associated Press. 
The child was delivered stillborn after 23-year-old Kenlissa Jones allegedly took an "abortion pill" purchased online to terminate her pregnancy.
On Wednesday, District Attorney Greg Edwards reportedly dropped charges against Jones for the following reason:
"Georgia law presently does not permit prosecution of Ms. Jones for any alleged acts related to the end of her pregnancy."
She was first charged by Dougherty County, about three hours south of Atlanta, for malice murder and possession of a dangerous drug. While the charges of malice murder have been dropped, Jones is still being charged with a misdemeanor possession of a dangerous drug.
Officials say that Jones took the pill "Cytotec" to induce labor. According to hospital social worker, Jones was motivated to terminate her pregnancy by her breakup with her boyfriend, MLive reported. The social worker claimed that the baby boy was delivered in a neighbor's car on the way to the hospital. The infant died 30 minutes later at the hospital. 
Jones' family did not know that she was even pregnant at the time.
Her brother Rico Riggins told WALB News,
"At that point we didn't even know she was pregnant. And so my first real reaction was like, why she keeping it away from us... We lost what would have been a nephew for me. And everything. And then my sister."
Georgia state law prohibits mothers from being charged with feticide of their own child, says executive director of National Advocates for Pregnant Women, Lynn Paltrow.
"We don't believe there is any law in Georgia that allows for the arrest of a woman for the outcome of her pregnancy," she said.
In 1998, a Georgia teen shot her abdomen in an attempt to kill her fetus, later delivered stillborn. An appeals court ruled that the teen could not be charged with feticide.
H/T MLive