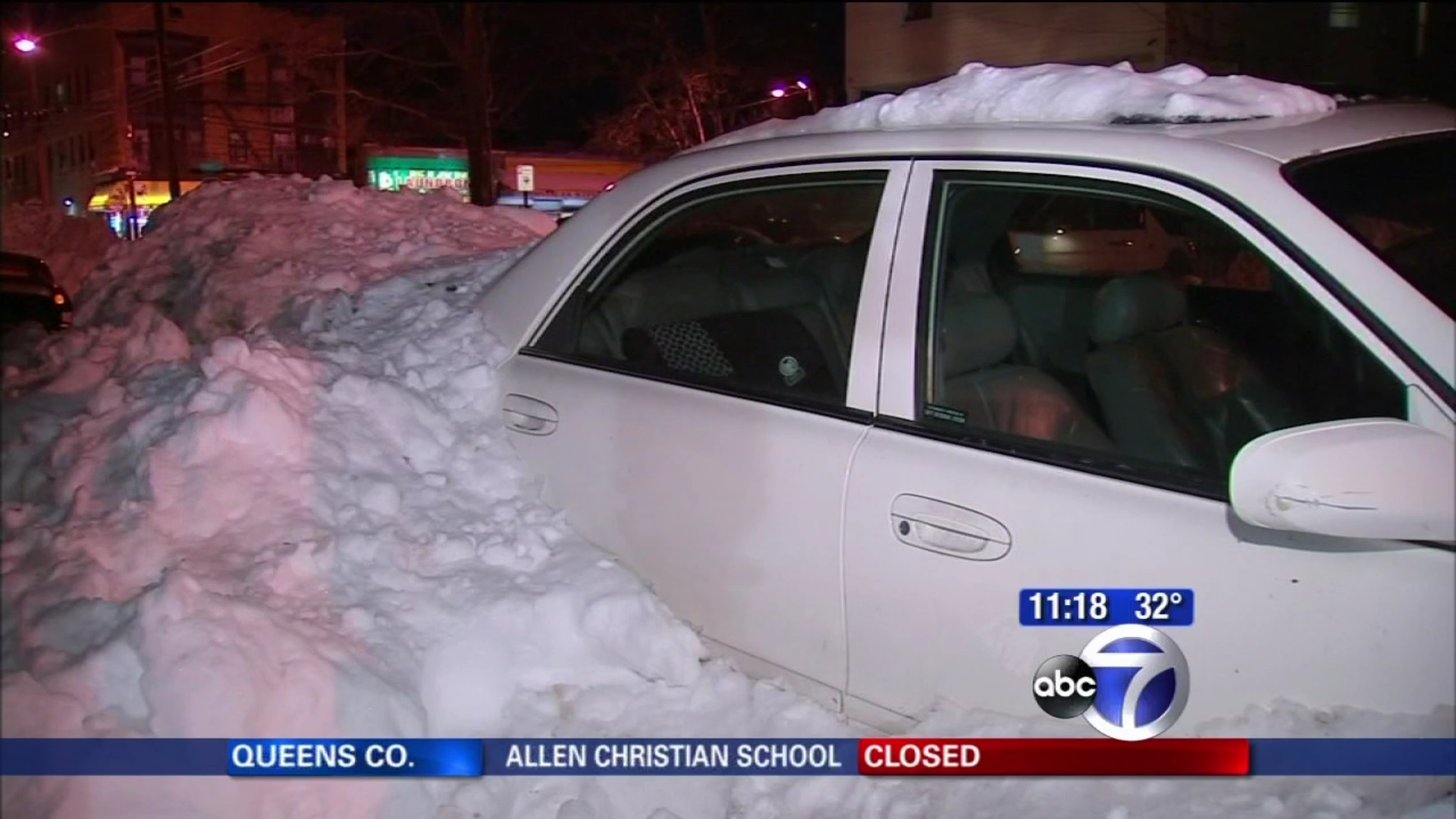 In two separate incidents, a man, a woman, and a one-year-old child were killed while sitting in running vehicles with snow blocking their exhaust pipes, poisoning them with a flood of carbon monoxide. Carbon monoxide is odorless and colorless, undetectable to the human senses.
The man, 56-year-old Pennsylvania resident David Perrotto, was believed to be either resting in his car from attempts to excavate the car from the snow or was trying to move his vehicle from that space. Either way, a passing snow plow buried his running car under mounds of snow, not only blocking his exhaust pipe but also trapping him inside.
Perrotto was eventually found by another man who noticed the still running vehicle while out shoveling snow. Perrotto was shortly pronounced dead in a hospital's ER. There's no information as to why Perrotto didn't turn the car off after being buried in snow.
In a similar incident in New Jersey, 23-year-old Sashalynn Rosa and her young son, Messiah, died while attempting to stay warm while Rosa's boyfriend, Felix Bonilla Jr., shoveled their car out of the snow. The exhaust pipe was clogged, filling the vehicle with the deadly gas within minutes.
The couple's daughter, Saniyah, was also poisoned and is currently fighting for her life in a hospital, though doctors don't think she will recover. Bonilla was devastated by the loss and has been glued to his surviving child's bedside, trying to hold on to hope that she will survive.
"Any snow that covers your tailpipe, you want to shovel the snow from the back of the car and clear the tailpipe before you even start the car," said Battalion Chief Chris DiBella of the Passiac Police Department in New Jersey.
MRCTV Reader,
The liberal media are terrified of the truth, especially when it leads to uncomfortable questions about their own leftist worldview.
MRCTV is the multimedia division of MRC featuring original content and aggregated videos of the news, people, and events conservatives care about.
MRCTV relies on the support of our loyal readers (and video viewers) to keep providing the news and commentary that matter to the American people, not just stories that prop up the liberal agenda.
Make a donation today. Just $15 a month would make a tremendous impact and enable us to keeping shining the light where the liberal media are afraid to tread.
— The MRCTV Team
DONATE
Connect
Sign up for our MRCTV newsletter to receive the latest news.
Sponsored Links