A culture writer for MTV News accused Sen. Jeff Sessions (R-Ala.) of stealing his Asian grandchild from a Toys R Us to use as a prop to defend his views.
Ira Madison III, who ironically runs a MTV series called "delete your account" about bad social media posts, tweeted during Sessions' Senate Judiciary Committee hearing that Sessions should "kindly return this Asian baby to the Toys 'R' Us you stole her from":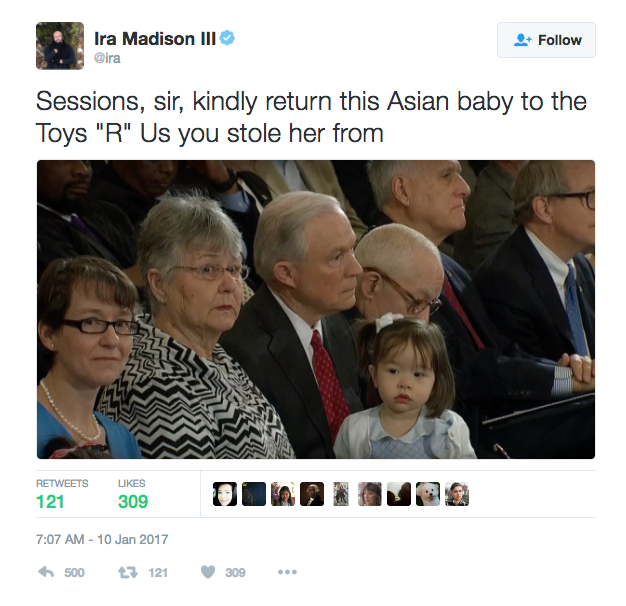 Madison continued to insist that the only reason why Sessions included his granddaughter at a historical event in his life was to shield himself against accusations of racism: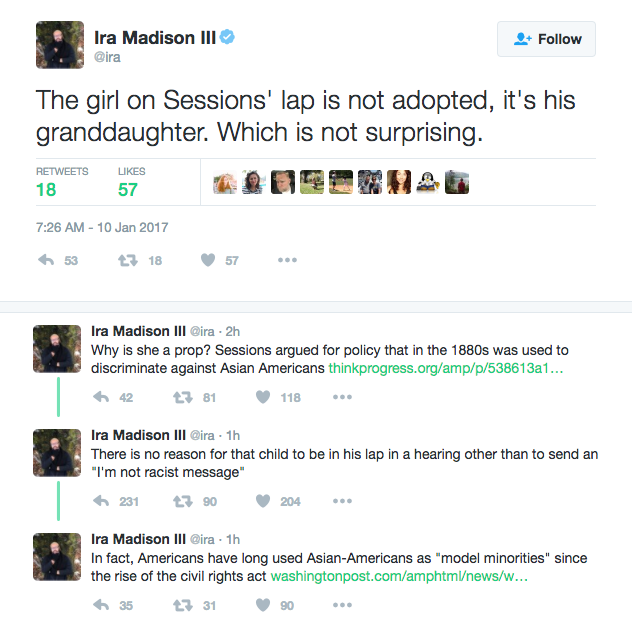 After backlash, Madison deleted his tweet. He chalked it up to being a "joke," while simultaneously maintaining it had important political context: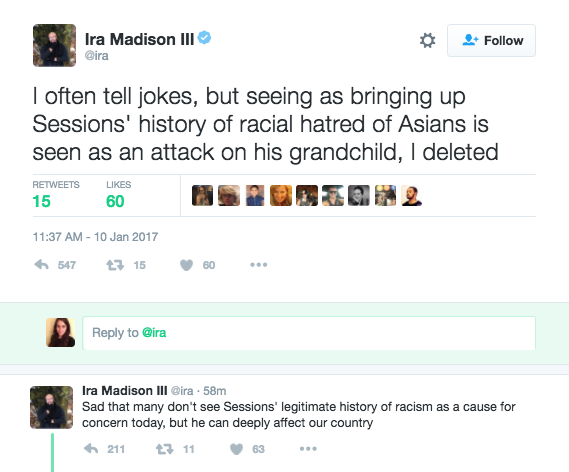 MTV News recently came under fire for its "2017 New Year's Resolutions for White Guys" video that patronizingly lectured men on what words they can and cannot use while telling them they need to get "better." MTV has removed the video off all of its social media sites without explanation.
Thank you for supporting MRCTV! As a tax-deductible, charitable organization, we rely on the support of our readers to keep us running! Keep MRCTV going with your gift here!