Media Research Center (MRC) President Brent Bozell joined Tuesday's Mark Levin radio show to discuss a new MRC study that proves the leftist media and big tech stole the election.
"Let's look just at the Hunter Biden laptop story. It broke on October 14th, The New York Post reported it. This laptop contained all the evidence one needed, I think probably to indict Biden for his activities in China. It has all the material to the phone conversations, the emails, the discussions about payoffs, everything you need to know," Bozell said.
The leftist media ignored the story and Twitter and Facebook suppressed the sharing of information about it.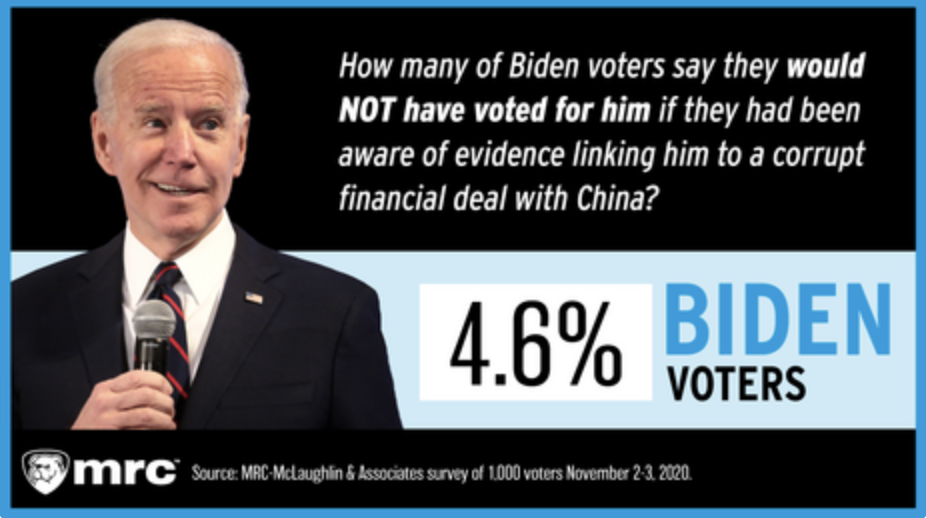 "36 percent of Democrats knew nothing about the Hunter Biden story. Further, 4.6 of Democrats said they would not have voted for Joe Biden had they known this story. We then took that 4.6 percent and we spread it across the electoral landscape. Guess what? Had they known this story, Joe Biden would not have carried Arizona, Georgia, Pennsylvania, Wisconsin and the Trump lead would have been definitive in North Carolina. Meaning what? Meaning that Donald Trump would have won 289 electoral votes and would be the reelect president of the United States," Bozell said.
The complete interview is available above. 
The complete MRC study is here.