A Media Research Center study shows that not only is Joe Biden facing much less negative coverage than the President, he has received only one-sixth as much negative coverage as former Secretary of State Hillary Clinton received during the 2016 general election. 
NewsBusters investigated the ABC, CBS and NBC evening newscasts and found they are focusing all of their negative scrutiny on Trump and avoiding criticism of Biden's "hiding in the basement" approach to the campaign.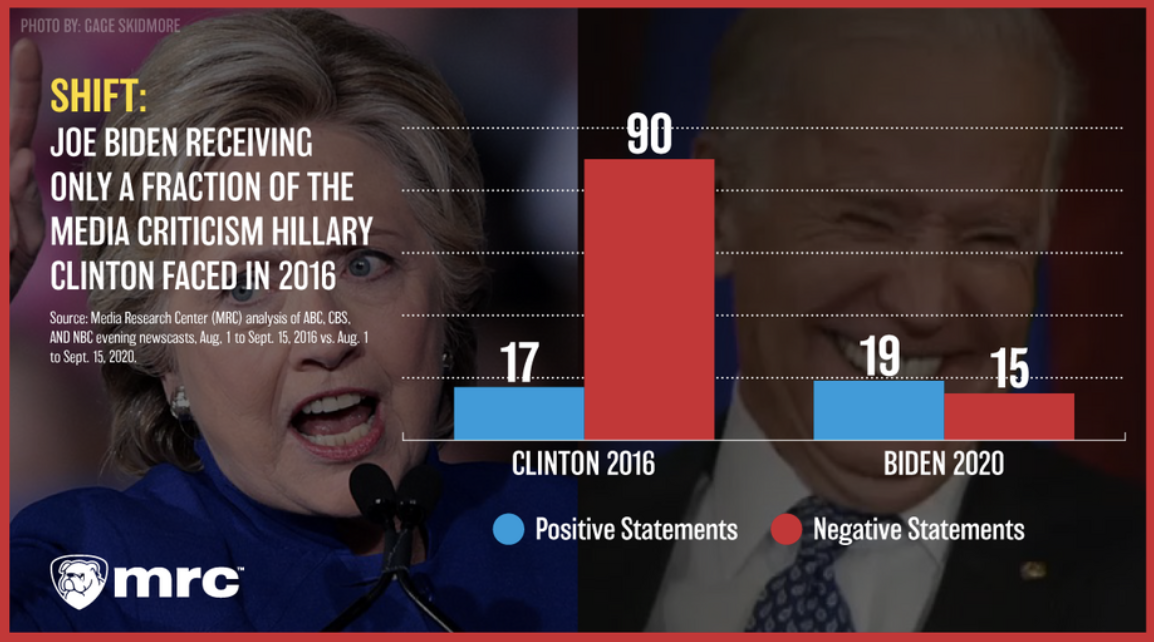 This year, Biden has received less airtime than Clinton garnered four years ago, and far less attention than his GOP opponent: just 148 minutes during the period we studied, which included the virtual Democratic National Convention. (Four years ago, both parties held their conventions in July, before the study period.)

Compared to Clinton four years ago, Biden's press has been completely toothless: just 15 negative statements vs. 19 positive statements, for an overall score of 54% positive. Even though their election preference was pretty clear four years ago, the networks still managed to air six times more negative statements about Clinton in 2016 than they have about Biden during the same period in 2020.

 
For a complete breakdown of the numbers and the methodology for the research click over to NewsBusters.