This may look like your typical barbecue joint. But, every day at noon, Mission BBQ transforms into the most patriotic barbecue place out there.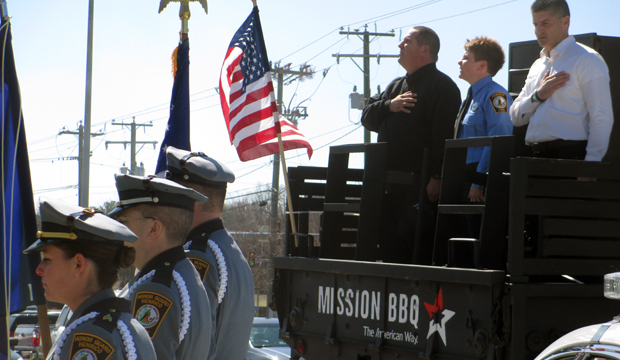 Mission BBQ has 13 locations, but, the Virginia Beach location is very special because it is located between Norfolk Naval Base - which is the world's largest Navy base - and Naval Air Station Oceana. So, these owners decided to show their patriotism with a tribute that sets this location apart from all the others.
At noon, over the loud speaker, you will here a voice asking all patrons to please stand and join in the singing of our national anthem. And, it does not stop there: the walls are covered with photographs and memorabilia from the military, local police and firefighters. That puts Mission BBQ on our list of places to check out.
(via)