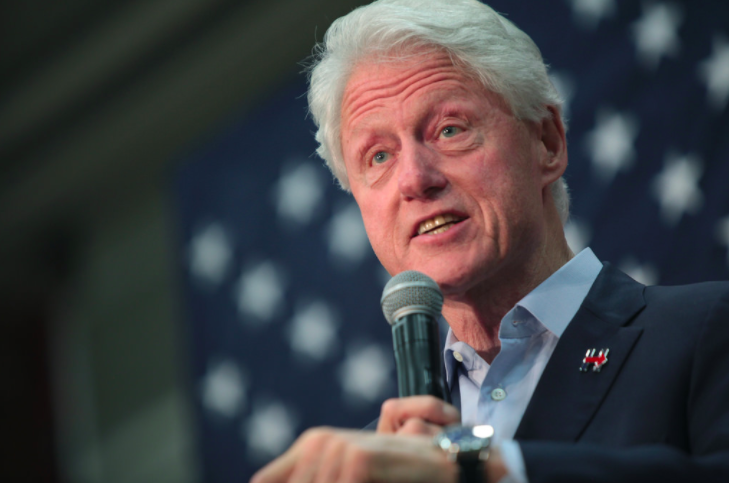 A majority of Americans (59%) believe the sexual assault allegations against former president Bill Clinton are true, a new Rasmussen poll reveals.
Just 13 percent of Americans think the allegations are false, while a significant 28 percent poll unsure.
This is consistent along party lines, as even most Democrats (47%) think the allegations are true compared to 18 percent who disagree and 35 percent who report undecided.
Most Republicans (68%) and most Independents (62%) believe Clinton's accusers.
The survey of 1,000 likely U.S. voters was conducted on November 26-27 and has a margin sampling error of 3 percentage points.
The results come amid ongoing national attention on the issues of sexual assault and workplace harassment. 
Rep. John Conyers (D-Mich.), Sen. Al Franken (D-Minn.), and former Alabama state judge and Senate candidate Roy Moore are currently facing allegations of sexual misconduct. 
It was also recently revealed that Congress has a fund that allows lawmakers to settle sexual harassment claims in secret using taxpayer money. 
As the conversation continues to consume U.S. politics, the left is being forced to reexamine its response to allegations against Clinton.
Multiple women have accused Clinton of sexual assault or harassment, with one accusing him of raping her.
Clinton paid $850,000 to settle a sexual harassment lawsuit by one of his accusers. He denied any guilt, "citing the political costs of continuing to fight" the legal battle in his decision to settle, reports The New York Times. 
Clinton is now facing renewed and increased scrutiny for his alleged discretions. 
Thank you for supporting MRTV! As a tax-deductible, charitable organization, we rely on the support of our readers to keep us running! Keep MRCTV going with your gift here!