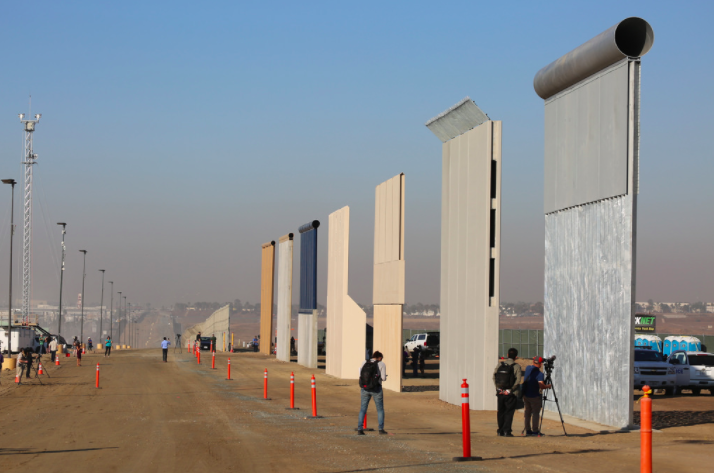 The White House recently issued a proposal for immigration reform that offers a path to citizenship for the 1.8 million illegal immigrants or "Dreamers" who qualify for or receive benefits from the Deferred Action for Childhood Arrivals (DACA) program. It also requests funds to build a wall on the U.S.-Mexico border and calls for an end to chain migration and the visa lottery program in an effort to make U.S. immigration a merit-based system.
A new Rasmussen poll shows that most Americans support the White House immigration plan and think that it's likely he'll achieve his promise to "build a wall."  
According to the poll data, 52 percent of Americans "favor a proposal that would create a pathway to citizenship for those brought to this country illegally when they were children, build a wall on the Mexican border and change legal immigration to a more merit-based system." Meanwhile, 32 percent oppose such a plan and 16 percent report undecided.
Fifty-one percent (51%) think the federal government has a good chance to secure Trump's border wall -- if Congress passes the White House immigration proposal. Forty-four percent (44%) disagree.
A whopping 78 percent of voters think it's important for Congress to pass comprehensive immigration reform this year, with 51 percent who say it is "Very Important."
Nineteen percent (19%) disagree, with 6 percent who say passing comprehensive immigration reform is "Not At All Important."
Congress again faces a Feb. 8 deadline to pass a spending bill and reach an agreement on the fate of the "Dreamers." Otherwise, Americans can find themselves witnessing yet another government shutdown.
(Cover Photo: Flickr / U.S. Customs and Border Patrol)
Thank you for supporting MRCTV! As a tax-deductible, charitable organization, we rely on the support of our readers to keep us running! Keep MRCTV going with your gift here!