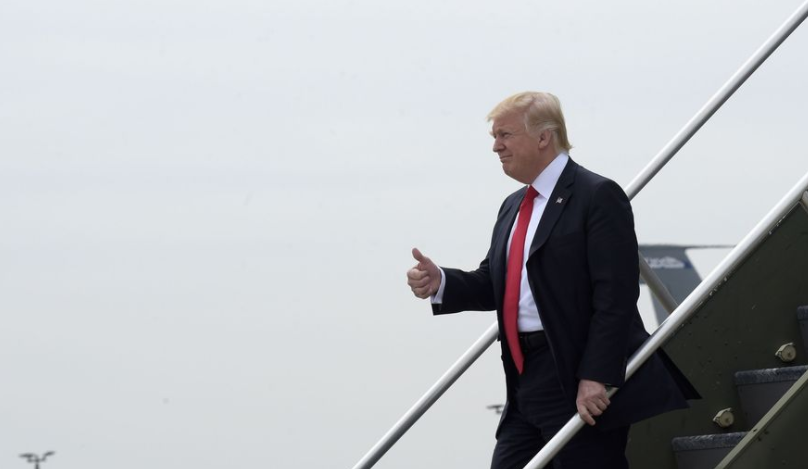 A majority of Americans support President Trump's travel ban as an anti-terrorism measure, a new Rasmussen poll shows.
Fifty-two percent (52%) of U.S. voters say the executive order aims to keep out terrorists, not discriminate against Muslims.
The poll also finds that half of Americans (50%) favor the measure which would temporarily halt travel to the U.S. from Syria, Iran, Libya, Somalia, Sudan, and Yemen, countries known to have ties to terrorism.
Forty-one percent (41%) of respondents oppose the ban.
Along party lines, Democrats are more likely than Republicans to view the executive order as anti-Muslim. A majority of Democrats (58%) view it as discriminatory against Muslims and 64% oppose the measure altogether, while 74% of Republicans view the ban as anti-terrorist and 77% support it.
Fifty-six percent (56%) of unaffiliated voters view Trump's travel ban as anti-terrorist and they favor it by a margin of 50% to 39%.
The results come just days after a second terror attack in Britain in the past two weeks that left seven people dead, 48 others injured.
President Trump tweeted on Monday that he prefers to call the measure a "travel ban" as opposed to "some politically correct term."
"That's right, we need a TRAVEL BAN for certain DANGEROUS countries, not some politically correct term that won't help us protect our people," he tweeted.
"People... can call it whatever they want, but I am calling it what we need and what it is, a TRAVEL BAN," Trump also wrote. 
When his administration rolled out the initial version of his executive order, which the media condemned as a "Muslim ban," Trump described it as "extreme vetting." 
The measure, now a revised version of the original, has been blocked multiple times by judges who claim the order is religion-based and therefore unconstitutional because it bars travel from Muslim-majority countries.
Voters are optimistic that the Supreme Court will uphold the temporary travel ban. Half (50%) say it is likely the nation's highest court will uphold the measure, including 21% who say it is very likely. Forty-percent (40%) say the opposite.
Thank you for supporting MRCTV! As a tax-deductible, charitable organization, we rely on the support of our readers to keep us running! Keep MRCTV going with your gift here!