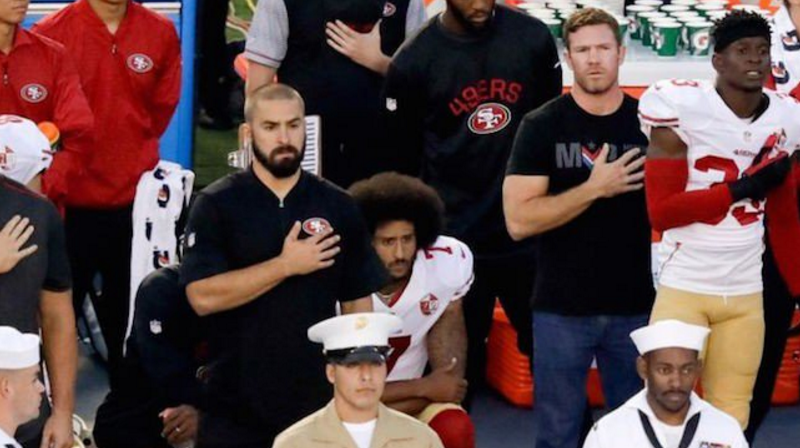 (Image via Twitter)
San Francisco 49ers quarterback Colin Kaepernick continues to outrage many by refusing to stand during the national anthem.
He began his protest in his team's preseason game against the Green Bay Packers on Aug. 27, where he was seen sitting on the bench as the national anthem was sung.
Kaepernick continued his protest by kneeling during the national anthem before Thursday night's game in San Diego against the Chargers.
A new YouGov poll shows that most Americans disapprove of Kaepernick's protest, but there exists a significant racial divide on the issue.
Overall, most Americans (57 percent) disapprove.
Along racial lines, only 19 percent of black Americans disapprove, compared to 69 percent of white Americans.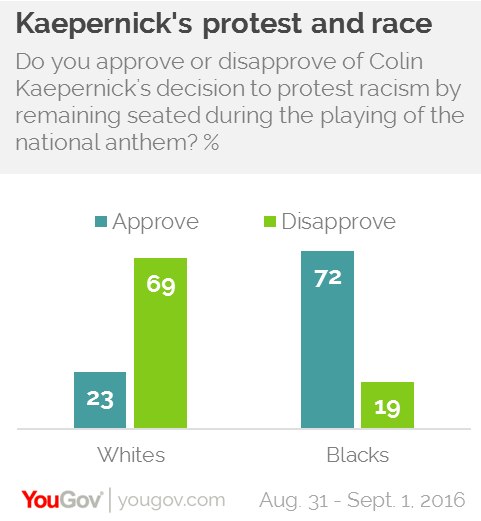 The divide persists along political lines, as most Democrats (54 percent) approve of the protest compared to 9 percent of Republicans.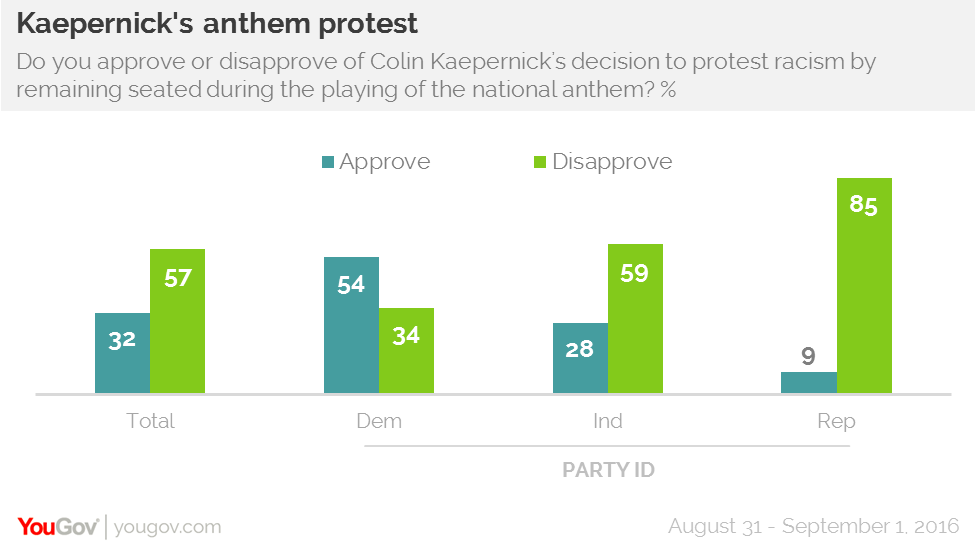 Kaepernick told NFL Media that his actions are a demonstration against racism and police violence. 
"I am not going to stand up to show pride in a flag for a country that oppresses black people and people of color," he argued in an interview following the game against Green Bay.
President Obama defended Kaepernick during a news conference on Monday, saying that the 49ers quarterback was "exercising his constitutional right." 
Many take issue with the protest as a show of disrespect toward the men and women serving in the military and the nation's veterans.
Do you approve of Kaepernick's protest? Let us know what you think in the comments section below.