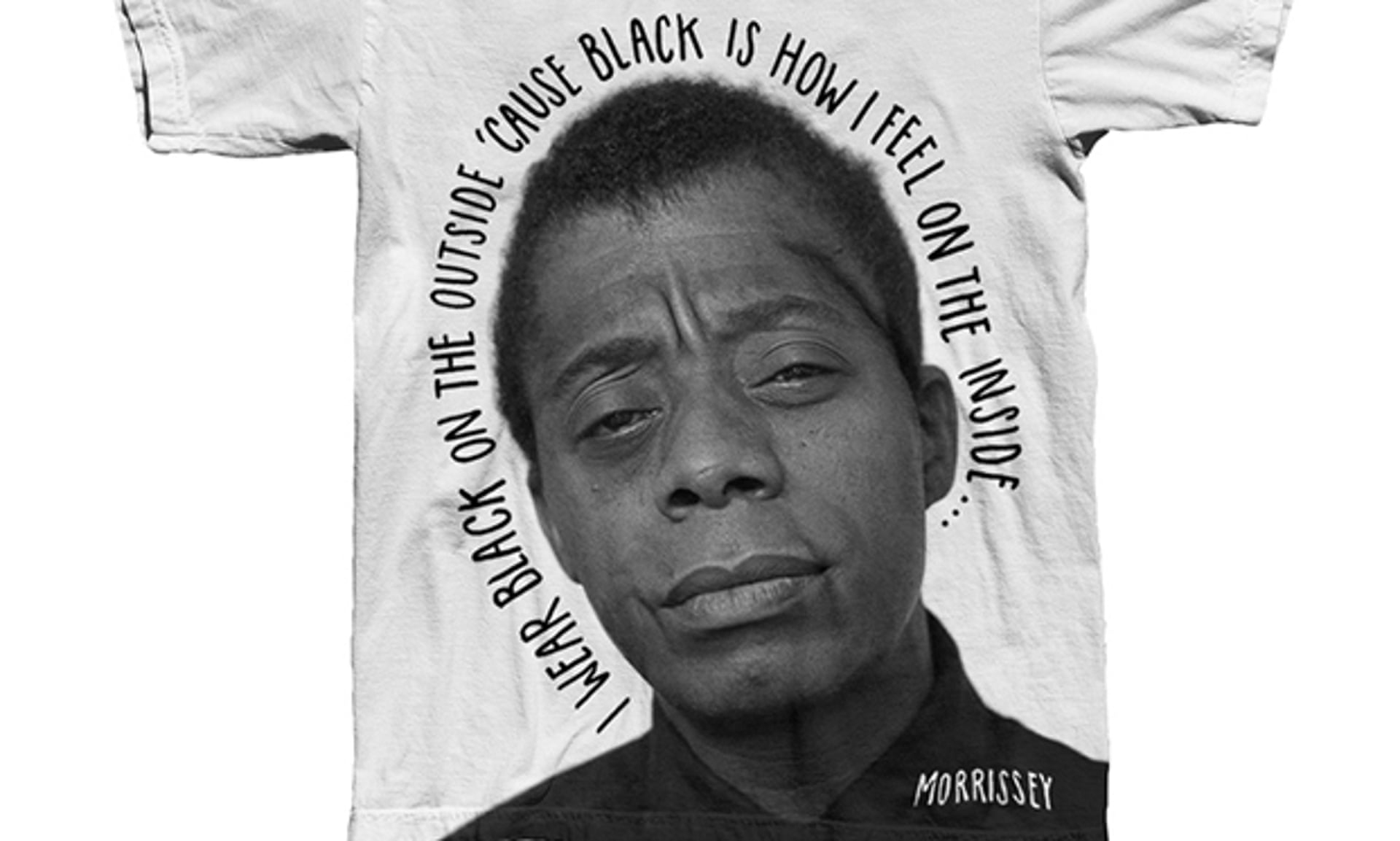 To paraphrase the iconic song by The Smiths, "Please, please, please let me, let me, let me sell what I want."
Brooding rock legend Morrissey has reportedly stopped selling a concert shirt in light of being called a "f**king idiot" and "racially tone-deaf."
Morrissey's controversial concert shirt featured a line from The Smiths' "Unloveable," "I wear black on the outside 'cause black is how I feel on the inside," alongside a photo of civil rights activist James Baldwin.
Even though the shirt clearly features Morrissey's own emotional lyrics, and even though Morrissey has spoke about his appreciation for Baldwin in his autobiography and included references to Baldwin in his shows, it didn't stop people from accusing Morrissey of trying to profit off racism.
Factmag wrote the shirt is "completely bone-headed, absurdly tone deaf, pretty much totally racist t-shirt design." Pitchfork, meanwhile, called the shirt "... problematic."
Consequence of Sound stated, "Whatever the case, though, taken as a whole — the lyrics which were written by a white man, juxtaposed with the image of a black man who spoke extensively about the struggle of blacks in the US, and the shirt itself being sold to profit a white man's music career — this new piece of merchandise seems off and a bit tactless."
According to The Guardian and Teen Vogue, Morrissey has stopped selling the shirt on his website. Morrissey has yet to publicly address the controversy.
Morrissey has recently become a controversial figure as of late, criticizing former President Obama and vocalizing support for Brexit.
Thank you for supporting MRCTV! As a tax-deductible, charitable organization, we rely on the support of our readers to keep us running! Keep MRCTV going with your gift here!