(Photo credit: Brent Warfield, Facebook)
Around 50 Indiana bikers from Fort Wayne and Columbia City gathered at a restaurant in Auburn to do something truly kind: escort a young boy who had been bullied to his first day of sixth grade. 
The boy, Phil Mick, had been bullied to the point that he'd previously contemplated taking his own life, according to his mother, Tammy. She told her son's story to Brent Warfield of KDZ Motorcycle Sales & Service, who responded in an unbelievable way.
Warfield, who is also the director of United Motorcycle Enthusiasts, told FOX59 that he's hosted charity rides for multiple years and has been trying to raise awareness about bullying and teen suicide. 
After speaking with Phil's mother, Warfield decided to organize a ride for Phil on his first day of school, and posted the information on Facebook. The response was nothing short of remarkable.
More than 50 bikers showed up to meet Phil and his family before escorting him to Dekalb Middle School, some having traveled over an hour to attend the event. Together, the group held a prayer with Phil before heading to the school.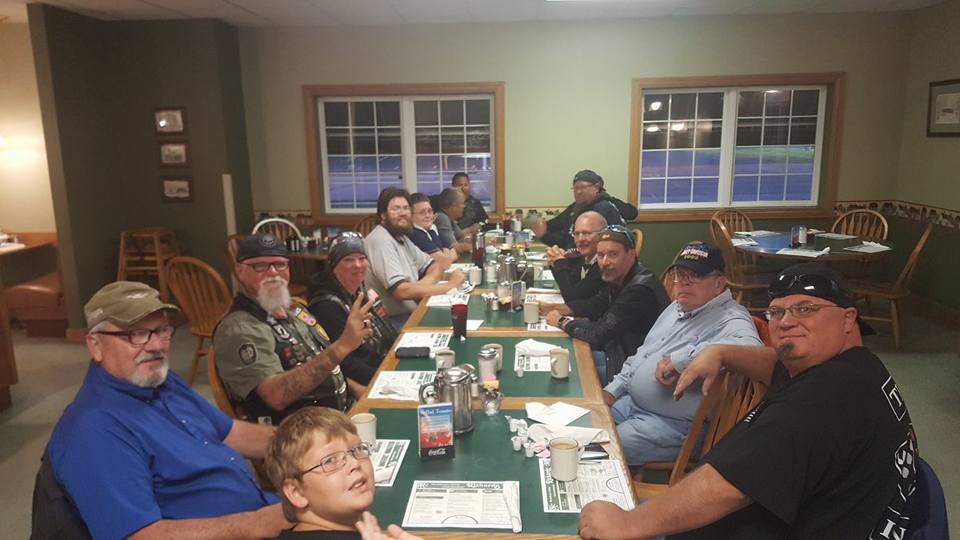 (Photo credit: Brent Warfield, Facebook)
In a new post, Warfield explained:
"Today's escort ride for Phil. The motorcycle community came out to show our support for Phil and all kids that get bullied. Phil got his 1st ride on a motorcycle to school. We had a amazing turn out. The Motorcycle Community has come together to help stand up against bullying and show our support for those that are getting bullied.

We would like to see programs with speakers go to schools and discuss bullying, as well as teaching parents to keep an eye on their children and look for signs they are being bullied or are doing the bullying. One good way is to monitor there social media. We are not placing blame! Just looking for solutions. Too many teenagers are taking there own lives do to bullying of some sort. This is not acceptable and their lives mean so much! So please do your part to help. Like to thank everyone who came out today and all that supported this great cause. God Bless!"
As for Phil, his mother claimed that "he was all smiles" the morning of the ride. 
Thank you for supporting MRCTV! As a tax-deductible, charitable organization, we rely on the support of our readers to keep us running! Keep MRCTV going with your gift here!