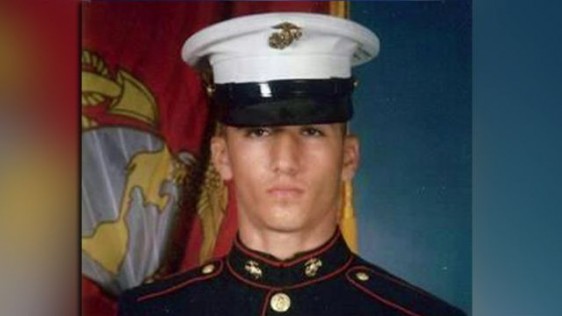 Because this deal depends on Iran … it's hardly off-base to question whether Iran's promises are reliable…
 "It's very hard to see how an enduring nuclear agreement, one that requires us to trust Iran's intentions, can be reached in good faith while the regime illegally holds and allegedly tortures Americans" "to gain leverage in the ongoing negotiation," wrote talk show host and Marine Corps veteran Montel Williams Friday in an op-ed for the L.A. Times.  
The U.S. media largely ignores the fate of U.S. Marine Corps veteran Amir Hekmati who's been imprisoned in Iran since 2011, as well as the fate of Pastor Saeed and the other Americans imprisoned there, but Naval Academy graduate Williams uses events like last night's Academy of Country Music Awards to highlight the plight of Amir and the three other Americans who "are effectively being held hostage by Iran."
"Not only has Iran held him illegally; according to Hekmati's family, the Iranians have tortured him, flaunting their obligations under international law," wrote Williams.
Last night's Country Music Awards highlighted and thanked veterans for their service.
A veteran, Montel Williams supports the Iran deal, but he wants to make sure that Amir is freed before any deal is signed:
"Because this deal depends on Iran complying with the terms and demonstrating its desire to rejoin the international community, it's hardly off-base to question whether Iran's promises are reliable. It's hardly off-base to point out that Iran has proved itself unwilling to honor the most basic of international norms (consular access, not holding prisoners extra judicially, not torturing prisoners and more) when it comes to Hekmati and the other three Americans they have detained.

My criticism involves something that is easy for the Iranians to address. If they are truly serious about rejoining the international community, if they really want us to trust their intentions, then they would promptly release Hekmati and the other three Americans now being held as political prisoners….

I hope the Obama administration will improve upon its lackluster communication with and support for these families… the administration must also talk about these four Americans less coldly (one recent example was the White House's daily briefing on Monday). These four Americans have names; they are not "this issue," "our citizens" or any number of other monikers the administration has too often used in verbal communications in lieu of saying their names.

Raising this issue now constitutes neither "moving the goal post" nor "changing the playing field," as the editorial board wrote. Rather, it's the Iranians themselves who are doing just that by holding four Americans hostage as political prisoners in an attempt to improve their field position."
"How dare we make a deal without bringing our citizens home," said Montel to Greta 
Amir's family wrote:
"..as a nuclear framework agreement with Iran was announced, our son and brother, American and Marine veteran Amir Hekmati, has been held inside the walls of Evin prison for 1,312 days. This is longer than any American has been held inside the walls of an Iranian prison. Amir was first sentenced to death. The death sentence was overturned and a new trial was ordered. This trial took place behind closed doors, without Amir's knowledge, and with no legal counsel to present a defense. He was sentenced to 10 years for cooperating with a hostile government – the United States. Amir was not allowed contact with is family and it was not until after 17 months of solitary confinement that Amir was able to call home…"
On April 2, Amir's family released a statement that asked Iran "to show the international community that they are serious about their intentions" with the nuclear deal "and as an act of good faith, return Amir… until Iran takes steps to prove their commitment to human rights, the world will not accept them."
Hekmati's Iranian guards claim the Americans are kept prisoner because they "are seeking leverage in the nuclear deal," writes Montel Williams. "How, then, can we separate the hostages from this deal?"
In addition to spotlighting the case during interviews and via social media with the hashtag #FreeAmirNow, Montel is drawing attention to a fund set up to raise money for Amir's family at: http://giveforward.com/freeamir So far it has raised $28,000 of the requested $100,000.