Just wondering why it seems as though Monica Lewinsky is the only one who receives backlash from the media for engaging in sexual affair with a sitting president? Granted, that president was Bill Clinton, so he gets a pass from the media simply for trying to fulfill his sexual proclivities.
Stormy Daniels gets the benefit of the doubt, and she's nowhere close to a White House intern. 
Anti-bullying advocate Lewinsky agreed to take part in an interview with a news station in Israel, and she claims that the topic of her affair with Clinton was "off limits." But, interviewer Yonit Levi's very first question pertained to that topic.
That's when Lewinsky decided to walk off the stage and not do the interview.
"I'm so sorry," Lewinsky said. "I'm not going to be able to do this."
Here's a tweet with video of Lewinsky walking off:
Lewinsky took to Twitter herself in order to explain what happened: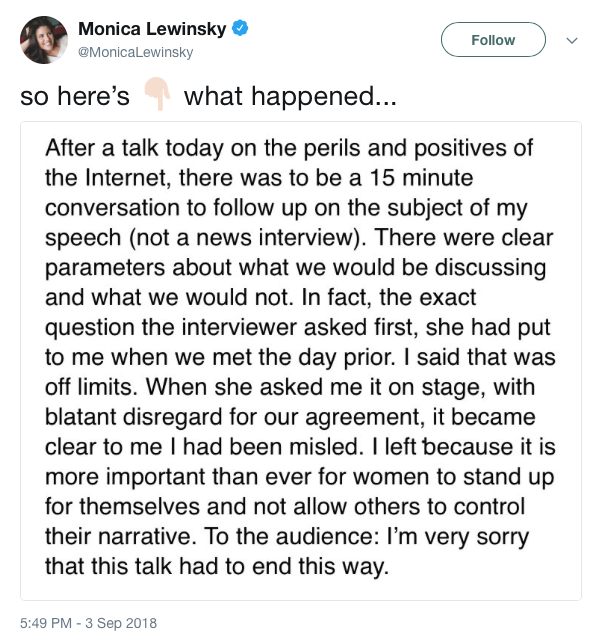 Does Lewinsky have a point in wanting to get that period of her life, or did she blow the whole situation out of proportion?