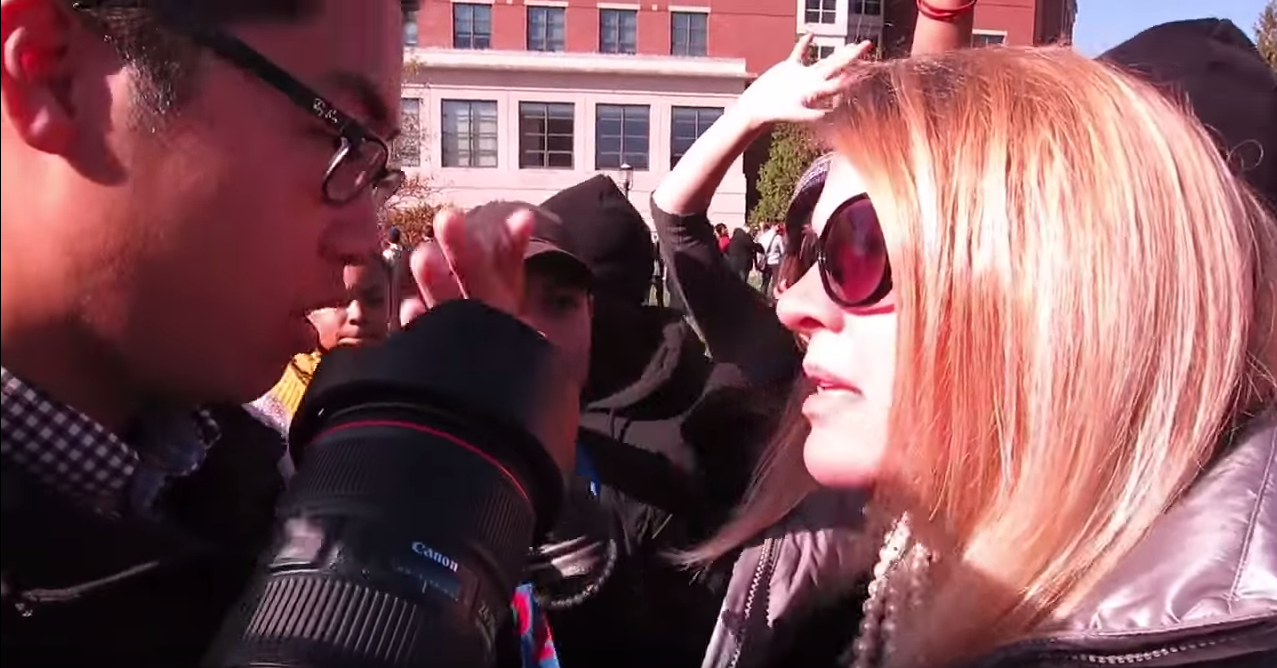 The two University of Missouri staff members who were seen intimidating journalists at a Concerned Student 1950 protest are now facing Title IX charges.
The Columbian Missourian reports Brian Books, a former associate dean of the Missouri School of Journalism, filed Title IX reports against Greek Life director Janna Basler and mass media assistant professor Melissa Click after reviewing the video of the altercations.
Basler can be seen pushing student journalist Tim Tai as he tried to report on the protest. Click asked for "muscle" to physically remove videographer and student Mark Schierbecker.
Brooks, by virtue of his position as a university employee, is mandated to report any potential Title IX violation to the university.
In an interview on Wednesday, Brooks said, "The university gave all of us training based on Title IX, and any kind of harassment was to be reported."
After allegedly being told by a non-MU lawyer that the incident didn't qualify as a Title IX violation, Brooks said, "[I]t's a serious hole in Title IX. Racial harassment is what I would call it."