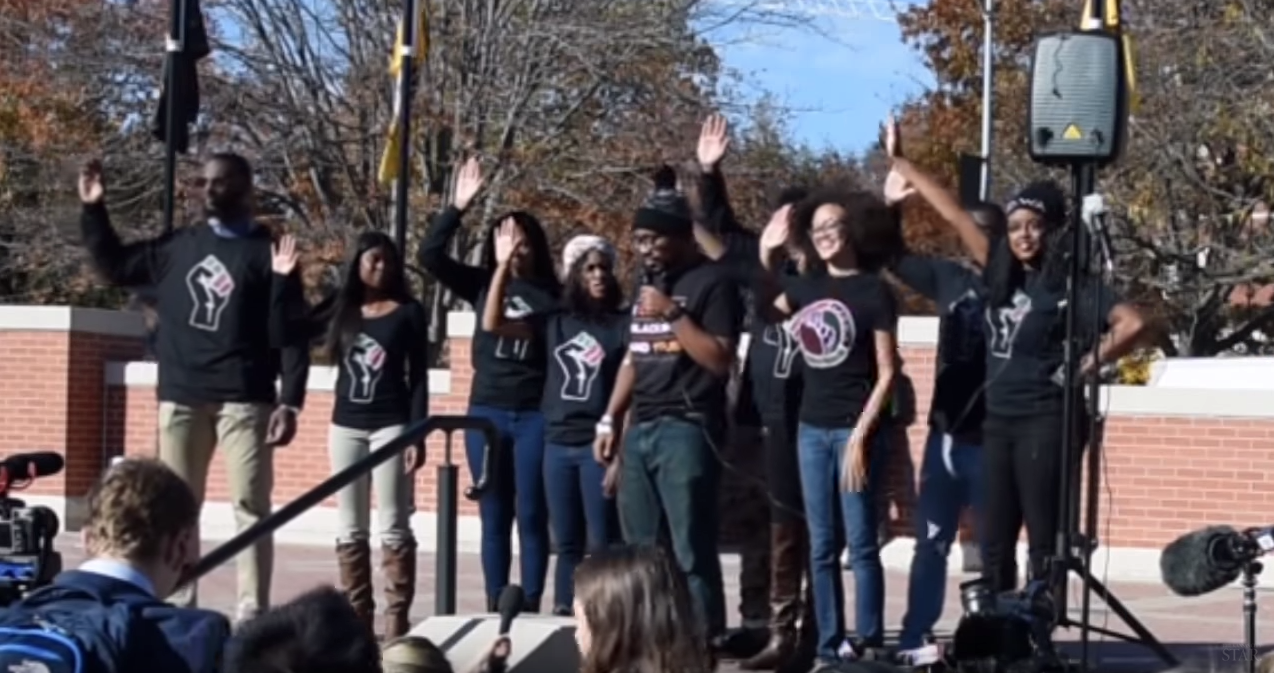 The University of Missouri graduate student who was participating in a hunger strike until former University System President Tim Wolfe resigned and admitted his "white privilege" actually comes from a privileged background.
On Nov. 2 Jonathan Butler wrote a letter addressed to the MU curators announcing his hunger strike. In the letter, Butler expressed concern over the "slew of racist, sexist, homophobic, etc. incidents that have dynamically disrupted the learning experience for marginalized/underrepresented students."
Butler expressed empathy with the #ConcernedStudent1950 cause, which called for Wolfe's resignation and for Wolfe to admit his own white male privilege.
Omaha.com discovered Butler's father, Eric Butler, happens to be the executive vice president for marketing and sales at Union Pacific.
St. Louis Post-Dispatch reported Butler "is a member of a prominent Omaha family."
According to the St. Louis Post-Dispatch, Butler's father's compensation in 2014 "was $8.4 million, according to regulatory filings with the Securities and Exchange Commission."
A profile on Eric Butler from Equilar Atlas shows he has a net worth of over $20 million.
In Butler's hunger strike letter, he lamented over economic issues, such as "graduate students being robbed of their health insurance" and "Planned Parenthood services being stripped from campus."
Ironically, Butler's hunger strike letter criticized Wolfe for being unfamiliar with every racial incident on campus because in a "world where a university president in charge of thousands of personnel, millions of dollars, and countless moving pieces and can still afford the luxury of being 'not completely' aware of the environment they function is a scary place to be.'"
Butler, however, is only able to care about issues of "racism, sexism, bigotry, homophobia, etc." because he happens to come from a privileged family and has been afforded the opportunity to earn an advanced degree.