Sully, the service dog who accompanied George H.W. Bush during the former president's final months, is traveling with the former president's casket to Washington on Monday, according to Fox News.
Bush family spokesman Jim McGrath on Sunday night honored Sully, tweeting a photo of the  Labrador retriever next to Bush's casket.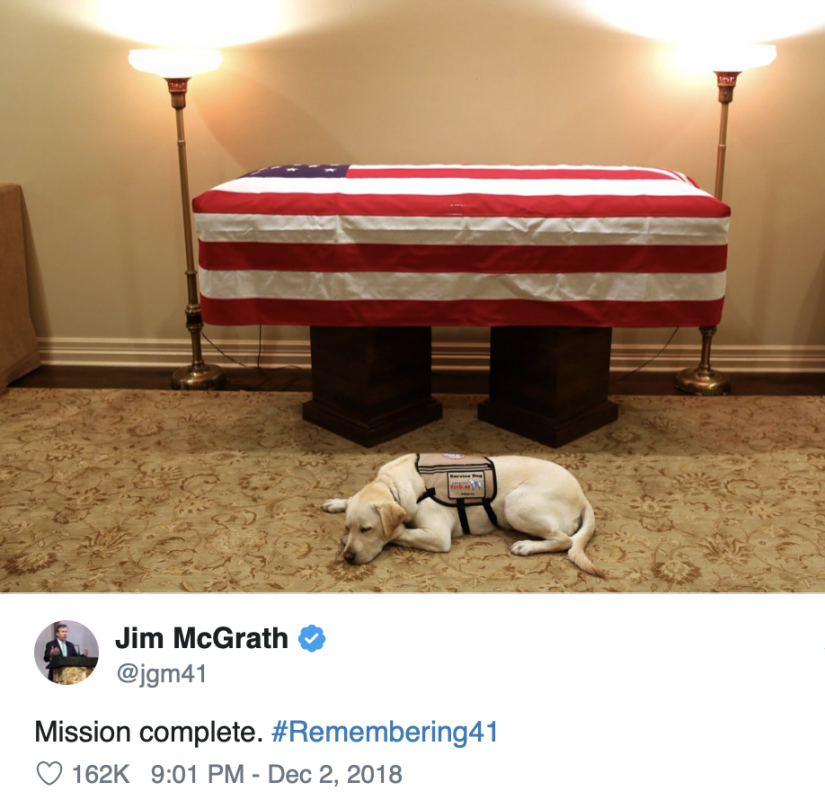 "Mission complete," McGrath tweeted. 
Sully will soon be back to work as a service dog for veterans at Walter Reed Hospital.
Sully became the former president's service dog in June of 2018.