An abortion supporter in Yale, Michigan is doing her best to make sure her "sisters" in abortion-less states are able to get the life-ending procedure they so desire.
In May, Yale Hotel owner, Shelley O'Brien, reached out to women who want abortions on Facebook after she saw abortion bans increasing across the country.
"Dear sisters that live in Alabama, Ohio, Georgia, Arkansas, Missouri, or any of the other states that follow with similar laws restricting access," O'Brien stated in her post. "We cannot do anything about the way you are being treated in your home-state."
"But, if you can make it to Michigan," she continued, "we will support you with several nights lodging, and transportation to and from your appointment."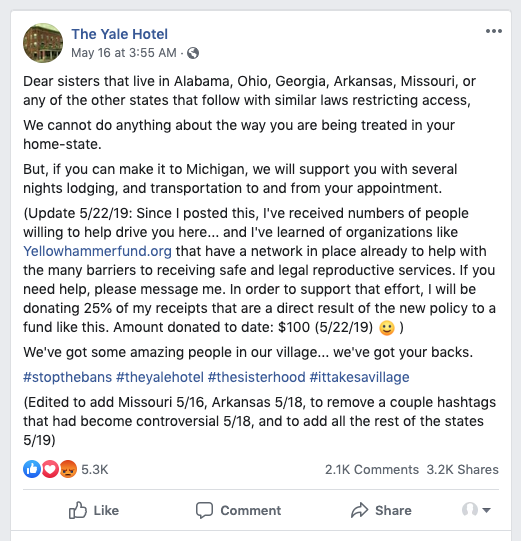 Oh, the lengths some people will go.
O'Brien — who is a 55-year-old mother of three and grandmother of seven — is offering all these services for free. She apparently likens herself to Harriet Tubman seeing as how she think she's leading women to freedom through a type of "Underground Railroad."
The Detroit Free Press reports, "If a network like that is needed now for women seeking access to abortion, she [O'Brien] pledged to be part of that coalition, bringing them to Michigan."
"This is important," O'Brien reportedly said. "This is my line. There's no coming back from this. You start taking away the right for women to control their own bodies, and we're done for as a civilization."
"I can't stop what's happening, but I have the resources to maybe help someone in that position, and especially knowing that women are coming from other states already," she added.
Yale is a mostly conservative town where President Donald Trump won about 65 percent of the vote for the 2016 presidential election, according to the Detroit Free Press, but the staunch abortion lover, O'Brien, says she has not experienced any backlash from her attempt to assist mothers who don't want to have the children they are pregnant with. 
But some on Facebook didn't let their disapproval go unnoticed.
Among the many comments from women who loved the idea of a children-less society, a remnant of those who support keeping babies alive made their thoughts clear: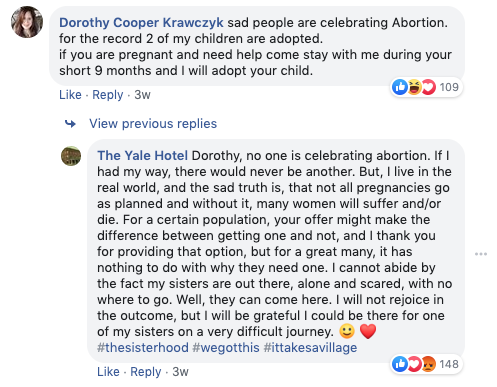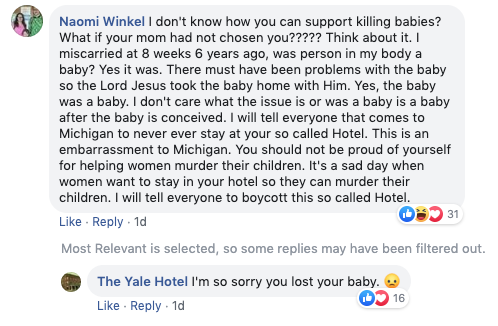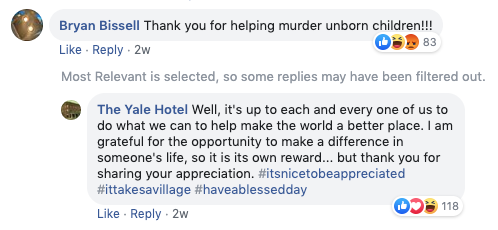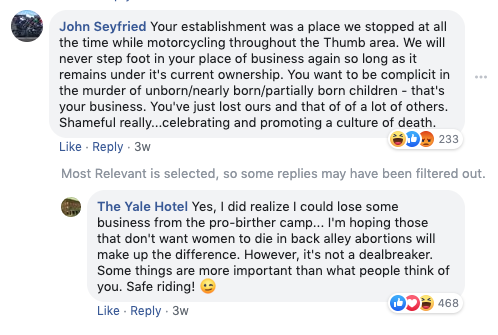 O'Brien looks at what she's doing as a type of wonderful sacrifice for the betterment of mankind. It's amazing how twisted one can become when they push aside the reality of a little human created in the womb. 
H/T: The Blaze