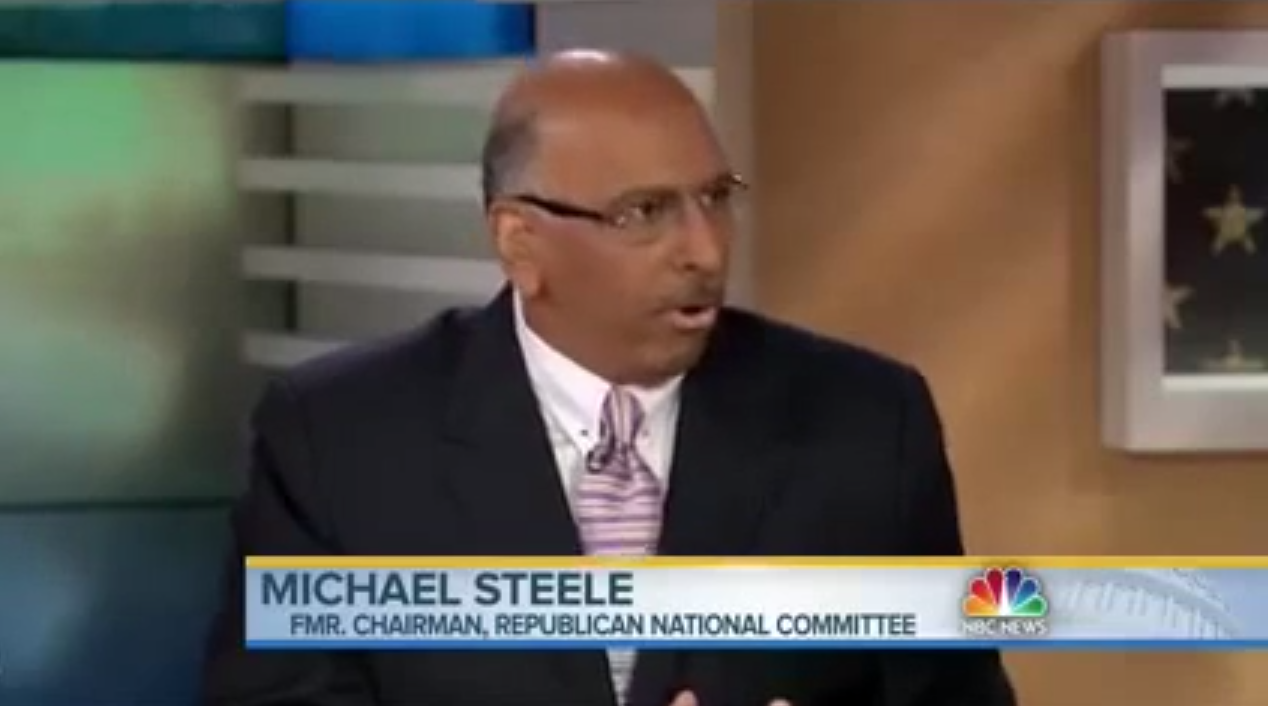 Michael Steele, the former head of the Republican National Committee to the bafflement of conservatives everywhere, somehow drew a comparison between the savage Parisian terrorists and American Evangelicals.
The MSNBC political analyst argued that if Charlie Hebdo cartoons depicting the Christian God were published in the United States, American Evangelicals would "raise up mightily" in protest.
"I think a lot of Evangelicals, particularly in this country, would raise up mightily and make a lot of noise," Steele said.
"Now, obviously not to extremes, but there would be a lot of protest against a publication like that."
The satirical magazine Charlie Hebdo has already published offensive if not blasphemous cartoons about the Christian God, all readily accessible on the internet for even Christians living in the U.S. to see. Unlike the Parisian terrorists, however, you don't see American Evangelicals creating chaos or shooting up offices.
Honestly, what kind of argument was that?
Watch Steele's troubled hypothetical below.
H/T The Right Scoop
MRCTV Reader,
The liberal media are terrified of the truth, especially when it leads to uncomfortable questions about their own leftist worldview.
MRCTV is the multimedia division of MRC featuring original content and aggregated videos of the news, people, and events conservatives care about.
MRCTV relies on the support of our loyal readers (and video viewers) to keep providing the news and commentary that matter to the American people, not just stories that prop up the liberal agenda.
Make a donation today. Just $15 a month would make a tremendous impact and enable us to keeping shining the light where the liberal media are afraid to tread.
— The MRCTV Team
DONATE
Connect
Sign up for our MRCTV newsletter to receive the latest news.
Sponsored Links