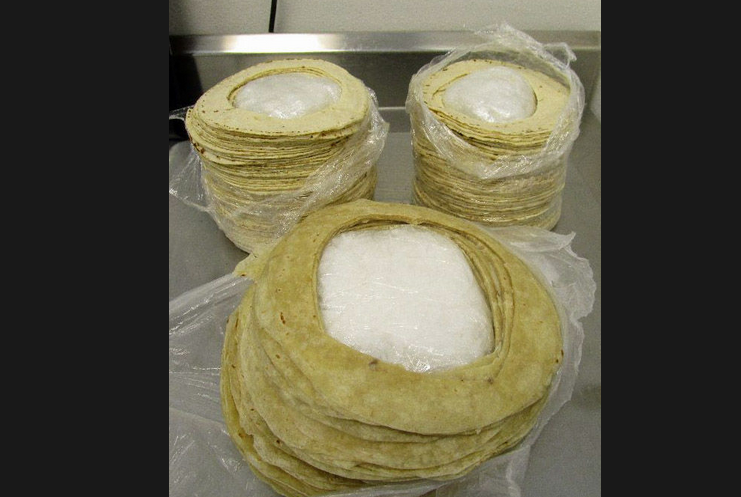 Do you like your tacos with a little extra kick? 
Well, U.S. Customs and Border Protection officers at the Port of Nogales confiscated a shipment of tortillas on Monday and they weren't filled with pico di gallo. 
Agents and their drug sniffing dog at the Dennis DeConcini crossing found three pounds of meth hidden in stacks of tortillas. The centers of the flat pieces of Mexican bread had been removed in order to make room for the far more valuable narcotics.
The drugs were allegedly being carried by a 62-year-old Arizona man who was later turned over to U.S. Customs officials.
Believe it or not, this is not the first time that smugglers have used Tex-Mex cuisine to disguise their drugs. Burritos and tamales have also reportedly been used to conceal narcotics in the past.