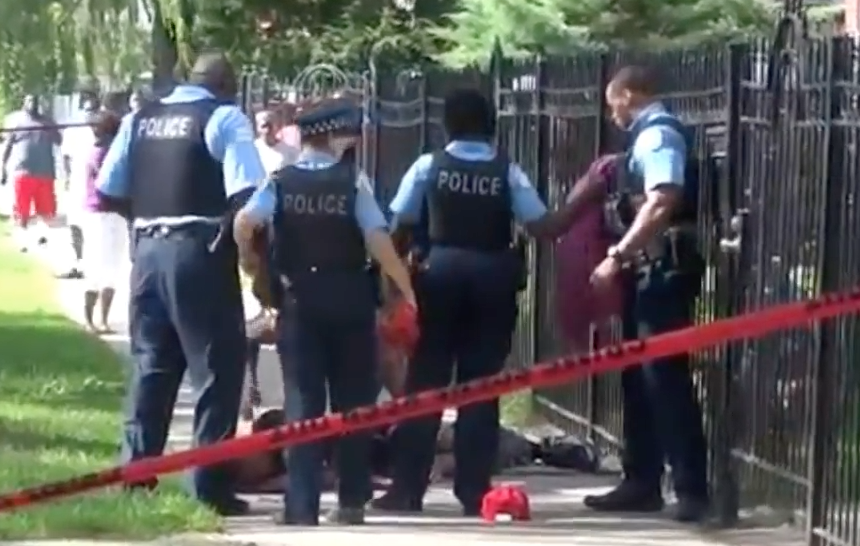 This past weekend had an extra day, and those on South and West sides of Chicago didn't let it go to waste. They took "Memorial Day" literally.
Almost half (46 percent) of the shootings that took place over the three-day weekend happened on Monday, Memorial Day.
In total, seven people were murdered and another 45 were wounded in shootings across the Chicagoland area over the extended weekend. Twenty-four of those shootings took place on Memorial Day.
Here is an example of this past weekend's violence:
Just before 9:50 p.m. Monday on the South Side, a 17-year-old boy was shot dead and two others were wounded in the 6900 block of South Harvard Avenue in the Englewood neighborhood.

The teen and the two other people were standing outside when the shooter approached and opened fire. The 17-year-old boy was shot in the head, and he was pronounced dead at 12:00 a.m. the scene. 
The number of people shot over this Memorial Day weekend was down as compared to last year's holiday weekend, in which 71 people were victims of murderers with nothing better to do.
Even though this past weekend had an extra day, there were only 14 more people shot than the weekend before. Last weekend saw four people murdered and 34 others wounded in shootings in the Windy City.
While all of this violence is going on, Chicago Mayor Rahm Emanuel is more concerned with providing free benefits for refugees and immigrants than with the safety of actual residents of the city.